Most CEOs still don't get social media
Social media participation among the world's leading CEOs is inching upward, but the overall level of activity is still surprising low. Almost seven out of every 10 Fortune 500 CEOs have no social media presence at all.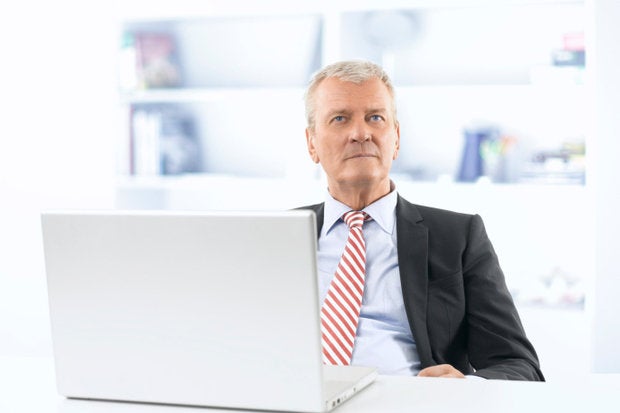 Credit: ThinkStock
Social media is a virtual ghost town for most CEOs with participation among the world's most elite leaders at embarrassing low numbers. A staggering 68 percent of CEOs at Fortune 500 companies have no social media presence at all, according to a new study from CEO.com and Domo.
Two thirds of the 160 or so Forbes 500 CEOs who participate in social media, only engage on one platform. And LinkedIn, as you might expect with this crowd, has a lock on CEOs who choose to participate in only one social network, claiming 74 percent of those who fall into that camp.
Facebook CEO Mark Zuckerberg is the only Fortune 500 CEO with accounts on all five of the major networks: Facebook, Twitter, LinkedIn, Google+ and Instagram. His last tweet was posted almost three years ago, though, so it's not like he's actively using all five.
Participation on LinkedIn dropped 8 percent from last year, while the other four networks tracked by CEO.com and Domo tallied significant year-over-year gains. Although Google+ showed a 60 percent jump from 2013, the report's authors still describe the network as a "desolate wasteland."
Twitter Activity Remains Flat
Just 8.3 percent, or 42, of the Fortune 500 CEOs have Twitter accounts and only 69 percent of those have actively tweeted in the last 100 days. The number of CEOs on Twitter jumped 46 percent from 2013, but overall Twitter activity among those with accounts is up just 1 percent.
Less than half of those actively tweeting CEOs are posting once a month or less, and only about a dozen of them are tweeting daily. Half of the CEOs on Twitter have fewer than 100 total tweets and five have never posted at all.
CEOs may never command the star power of celebrities and artists with their tens of millions of followers, but Fortune 500 CEOs have accumulated nearly 3.7 million followers among the lot of them thus far, according to the report.
The actual content being shared by those on Twitter is mixed with 20 percent comprised of links and 11 percent replies on average. Meanwhile, business magnate Warren Buffett has the most followers of any Fortune 500 CEO with more than 881,000 followers.
Facebook and Twitter Are Neck and Neck
Facebook is running a tight race with Twitter, with each claiming the same percentage of active users among Forbes 500 CEOs. The firms found active Facebook accounts for 8.3 percent of the world's most powerful CEOs, up from 7 percent last year.
Participation and engagement is more difficult to determine on Facebook as only six CEOs maintain official fan pages and 21 maintain semi-private accounts with publicly viewable content.