New boss to CIO: It's not you, it's me (but you're fired)
As if CIOs don't have enough to worry about from cyber-threats and digital transformations, they must now be wary of impatient new bosses coming in to shake things up.
Companies pursuing digital strategies are bringing in new leadership to architect the changes required for growth. The CIO has the opportunity to apply his or her talents as a business technologist to facilitate the changes. But there is another scenario with which some CIOs are becoming painfully familiar.
When companies are performing poorly or looking to accelerate growth, they often hire a new CEO, CFO or COO. The new leader surveys the state of the business and unceremoniously lets the CIO go because he or she realizes they are "more comfortable" working with someone else. That's code for "you're doing it wrong," or that a CIO is a bad fit for the culture the new boss wants to cultivate. Roughly one-third of Heidrick & Struggles' CIO searches are initiated by companies where a new boss or set of stakeholders have arrived and jettisoned the incumbent CIO, says Matt Aiello, a partner at the recruiter.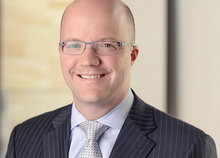 Matt Aiello, partner at Heidrick & Struggles.
"It's not just your relationship with your boss that needs to be good; it's your relationship with all of the other executives that needs to be good," Aiello tells CIO.com. "You need to be this permeable, adaptable, enterprise change agent. And you can meet resistance, and if you meet too much resistance and you can't get things done you are shown the door."
Mastering change is a high priority for many CIOs facing an unprecedented wave of digital disruption. CEOs are tasking CIOs to meet their customers' preferences for interacting with brands online, from mobile devices and through social media channels. Companies that fail to adapt to these changes risk falling behind as rivals advance their own digital transformations. As competition heats up, CIO turnover could accelerate as new bosses tasked with improving digital fortunes of companies clash with incumbent CIOs who have grown comfortable in their roles.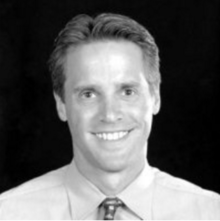 Chris Patrick, global head CIO recruitment practice at Egon Zehnder.
CIOs must demonstrate value to new leaders
When companies come under new management CIOs must make their case as to how their IT roadmap is going to help support the business strategy, including navigating challenges to revenue growth, products service or competitive threats, says Chris Patrick, global head of Egon Zehnder's CIO recruitment practice. That presents a crucial moment of truth for the CIO, he says.
"If you don't know those levers and can't immediately tie technology investment and roadmap to those you're in peril," Patrick says. He says the new boss may conclude that the CIO is "old-school," someone who waits to be told what to do versus recommending technology investments to propel the business.