Outsourcing trends to watch in 2017
Here are 10 predictions for the year ahead in IT outsourcing.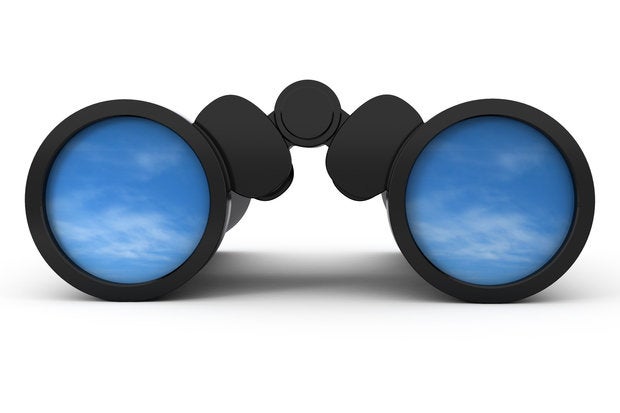 This year, we saw outsourcing integration challenges multiply, production workloads and enterprise systems hit the cloud, and security hit the top of the agenda.
So what's ahead for 2017? Uncertainty for one thing. Industry watchers expect a number of shifts in the IT and business process services space — not least of which will be the initiation of more flexible outsourcing terms as the world watches and waits to see what happens once president elect Donald Trump takes office and Brexit takes hold.
We also expect to witness maturation in cloud computing, robotic process automation (RPA), and cognitive capabilities while entities like the call center and business models based solely on labor arbitrage fade into history. For more on what our outsourcing experts expect in 2017, read on.
1. Industry insecurity reigns
The coming year will be a time of uncertainty for the outsourcing industry, both within the U.S. and abroad. "It will be one of a handful of times that outsourcing will be affected by the political climate, says Rebecca Eisner, partner in Mayer Brown's Technology Transactions practice. The new administration coming to power in the U.S. could have an impact on trade agreements, regulations, tax policies, visas and immigration--ultimately impacting the outsourcing industry, which continues to rely on the benefits of global labor arbitrage. Brexit only adds to industry anxiety in the U.K. and Europe.
Companies have already begun assessing and auditing their contracts to determine the impact, says Christopher A Seidl, partner and chair of the global business and technology sourcing group at Robins Kaplan. "In 2017, this will lead to deeper discussions between parties, and more renegotiations, over terms relating to currency, changes in the law, and the overall costs of the deal," Seidl predicts. "They will also seek to add flexibility into their outsourcing arrangements through, for example, new termination rights, rights to move locations, rights to insource, and other similar protections," Eisner says.
In the business process services space, the political environment and the higher-end work being outsourced will lead to more work being be delivered from onshore locations, predicts Rajesh Ranjan, partner with outsourcing consultancy Everest Group.
2. Security stays top of mind
Information and data security will continue to be a major concern over the next 12 months. "Traction for advanced security automation, threat intelligence, and security analytics solutions will continue to be robust as enterprises look to build a holistic approach to enterprise security and fend off business risks," says Jimit Arora, partner in the Everest Group's IT services division. "As-a-service models to scale security capabilities and dynamically support cloud-based workloads will also gather steam."
Vendors will take more of a lead role in protecting the enterprise through security offerings, adds Seidl. "Vendors won't simply be thought of as an entry point for hackers, but rather as an ally for regulators, politicians, and businesses who continue to be challenged in looking for solutions."