Savvy CIOs poised to snap up talent cast off by struggling unicorns
CIOs have a great opportunity to hire technology workers jettisoned from startups forced to curb expenses.
CIOs working for large companies are forever lamenting the challenge in luring technical talent, as employees gravitate toward high-flying, cash-rich startups based in Silicon Valley. At a time when CEOs are asking CIOs to oversee digital transformations, IT leaders at Walgreens, Whirlpool and other companies say luring more software developers, data scientists and user experience designers is difficult.
Thirty-eight percent of IT leaders who plan to recruit talent in the next sixth months said that it is "very challenging" to find excellent IT talent, according to the CIO Executive Council's 2016 IT Talent Assessment Survey. But CIOs have a shot at hiring help thanks to a potential shakeout looming for so-called unicorns, those generously funded private companies worth at least $1 billion.
"When the taps start to get turned off -- which they did in Q4 -- the startups have to tighten their belts, which means they have to lay off staff," says Forrester Research analyst Ted Schadler, who examined valuations of more than 150 tech unicorns in a recent report, titled "What Comes After the Unicorn Carnage?" He says valuation challenges for unicorns, in particular, will create opportunities for CIOs who have typically lost out on technical talent to nascent companies that begin shedding workers to cut expenses.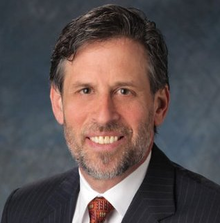 Stuart Sackman, CIOs of ADP.
How deep the current downturn will go is anyone's guess. Recent funding activity signals dark days ahead. T. Rowe Price Group has marked down 12 unicorns, cutting Hadoop software maker Cloudera by 37 percent, database software provider MongoDB by 23 percent, and file-sharer Dropbox by 16 percent. Funding for U.S. startups fell 25 percent from the fourth quarter to $13.9 billion, marking the largest quarterly decline since the dot-com bust, according to Dow Jones VentureSource.
Potential talent grab piques CIOs' interest
CIOs such as ADP's Stuart Sackman aren't shy about exploiting the potential tech-geek grab. "To the extent that there are more people available because there are less opportunities to go win the lottery working for a unicorn .... I do think that helps us," Sackman tells CIO.com. He also says a little belt tightening is generally good for ADP, which competes with a few thousand startups in the market for human resources software.
Sackman says ADP has countered the challenge of attracting talent by opening an innovation lab in New York City, where the company is building analytics and machine learning capabilities into its software for PCs and mobile devices. He says the company has the resources and scale "to go big fast with new ideas and innovations." "People want to work on things they know are going to have a big impact," Sackman says.