The gender gap in tech is getting worse but it's fixable
New research from Accenture and Girls Who Code, released at the Grace Hopper Celebration of Women in Computing last week, reveals that the gender gap in tech is actually getting worse. Here's what you can do to fix it.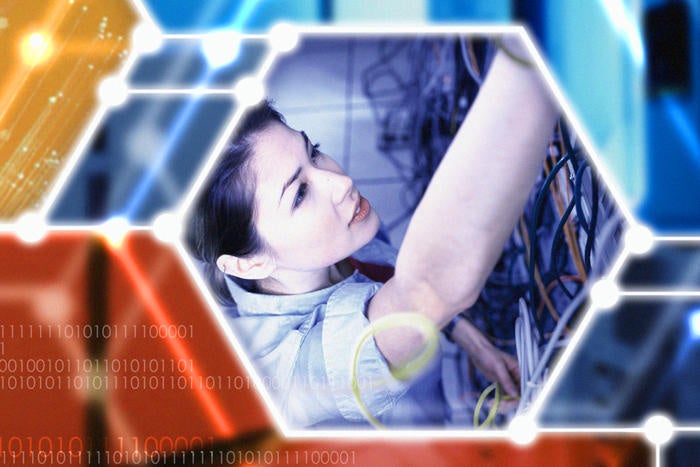 With all the recent attention paid to the IT skills gap and the need for more women and underrepresented minorities in technology, you'd think that the IT industry would have innovative solutions, programs and processes in place to fix it. You'd be wrong.
New research from global professional services company Accenture and not-for-profit organization Girls Who Code, unveiled at the Grace Hopper Celebration of Women in Computing, held in Houston last week, that despite heightened awareness of the problem, without interventions, strategic planning and targeted tactics, the share of women in the U.S. computing workforce will decline from the current rate of 24 percent to 22 percent by 2025.
The silver lining? Interventions to encourage girls and young women to pursue a computer science education could triple the number of women in computing to 3.9 million, growing their share of technology jobs from 24 percent today to 39 percent in the same timeframe and boosting women's cumulative earnings by $299 billion.
The research, Cracking the Gender Code, measured how the factors influencing girls' pursuit of computer sciences change at each stage of their education and recommends a more tailored and sequenced series of actions starting in junior high school and sustained through high school and college.
Accenture and Girls Who Code carried out in-depth ethnographies and focus groups to identify issues, drivers, barriers and perceptions among girls aged 12 to 18, undergraduates, young workers, parents and teachers, and then used the findings of the qualitative study to interview more than 8,000 individuals to validate and quantify results.
In a panel discussion held at GHC, moderated by Reshma Saujani, founder and CEO of Girls Who Code, Accenture's group chief executive for North America, Julie Sweet, was joined by Rebecca Minkoff, co-founder and creative director at Rebecca Minkoff, a fashion and lifestyle company which last year launched a partnership with Intel to increase the pipeline of young women entering STEM fields, and Candace Morgan, head of diversity at Pinterest, to discuss the research and explore recommendations for addressing the gender gap, as well as provide examples of how organizations like Rebecca Minkoff and Pinterest are tackling the issue.
The research suggests three main actions to reverse the projected decline of women in technology at three critical junctures in girls' and women's lives, including sparking interest in junior high school; sustaining engagement in high school and inspiring a career after college.