10 tips to master the Google Play Store
Find out how to get a refund on a terrible game, keep the kids from racking up in-app purchases, and learn what all hidden knobs and dials do.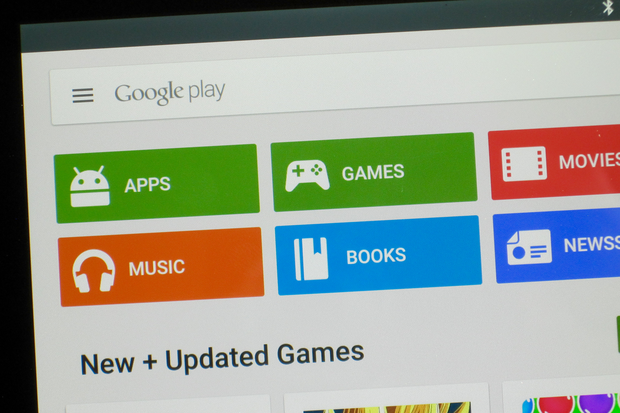 Credit: Derek Walter
The Google Play Store is definitely a moving target. Unlike Apple's App Store, which only gets some refinements with the yearly iOS upgrade, Google is constantly tinkering with its content storefront.
It very much has the same type of character as Android itself. If you're willing to put up with some bumps along the way, you have a ton of control over downloading and updating apps and other digital content.
We've pulled together ten tips, some of them difficult to find and others hiding in plain sight, to make the Android app experience even better.
Take control of app updates
The options to update all your apps automatically or manually is pretty easy to find. In the Play Store go to Settings and then select whether or not you want apps to auto-update. However, you can customize this even further.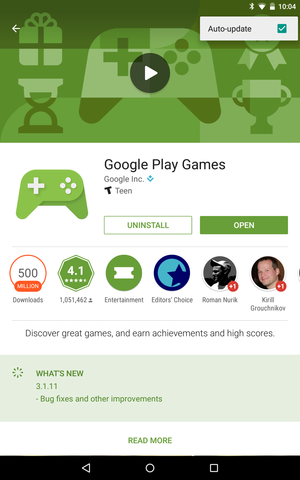 You can specify which specific applications are auto-updated.
On an app's page you can select whether or not an individual app gets automatic updates. It may be helpful to leave some out of automatic downloads if there are particular apps where you want to read the changelog so you know what to expect.
Comments actually matter
When we talked to some developers about what they like about Android, one of the top features mentioned was how they can respond to user comments. This way, if someone trashes their app on the Play Store they have a chance to set the record straight or offer to research the user's concern.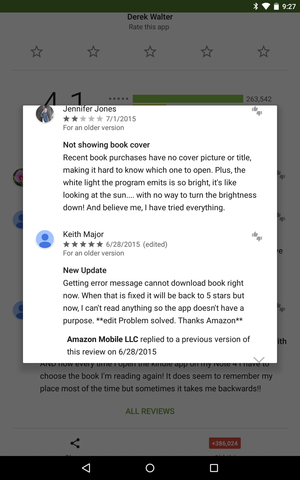 If you leave a constructive (or even not-so-kind) comment, the developer may respond.
If nothing else, this should inspire you (and others) to leave constructive feedback. The developer may be listening. Should you raise a problem, they may be able to fix it and make the app better for everyone.
Specify whether or not apps go to the home screen
By default, when you download an app it goes to a free spot on your home screen. But if you're protective of that space, you can turn this off.
From the Google Play app Settings, de-select the box that says Add icon to Home screen. Your apps will install as normal, but you'll have to find them in the app drawer yourself, and place them on the home screen if you so desire.
Pre-register for upcoming titles
The practice of pre-registering for PC or console games is often unnecessary trap that game makers use to get you to pony up your money before a game is even released.