10 tips to master the Google Play Store
Find out how to get a refund on a terrible game, keep the kids from racking up in-app purchases, and learn what all hidden knobs and dials do.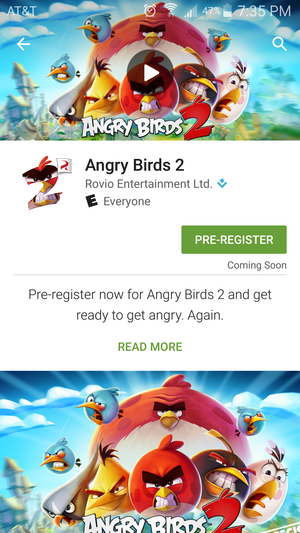 Pre-register for apps so you can get a push alert when they're available.
Fortunately, Google took a different approach with the new option to pre-register for apps. What this does is send you a push alert when the app is available. You can then choose to download it or not—no pre-payment required.
Parental controls can avert disaster
You've probably seen the stories wherein someone's child racks up a giant bill with in-app purchases. Fortunately you can prevent this.
Under Settings you'll see a section called User controls. The Parental Controls section lets you restrict games by rating level and puts other tweaks behind a PIN that you set. Also, you can require a password for every purchase, which will keep your child from spending thousands of dollars on Candy Crush upgrades.
Get a refund
One of my favorite features of Google Play in comparison to the App Store is that you can get a refund on an app if you don't like it.
It's an option I rarely use, largely because too many people are still unwilling to pay for good software. However, it's a good piece of consumer protection that you can take advantage of. Within 2 hours of download head back to the Play Store, find the app, and then hit the green Refund button.
Recognize ads from organic search results
Advertising is still how Google makes the bulk of its revenue. So it's not surprising that ads are going to start appearing in the Play Store for apps.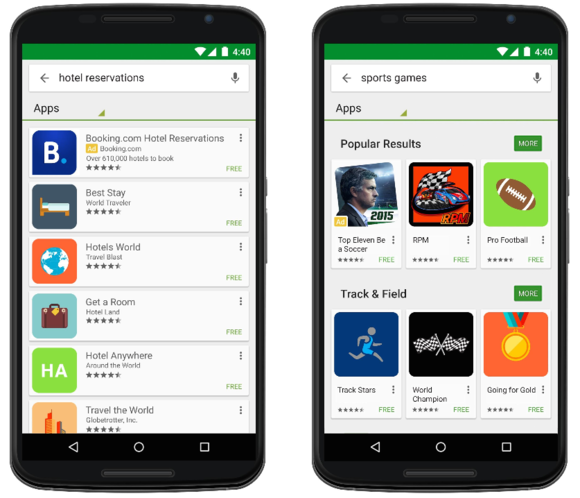 You'll see a small advertisement button with certain search results. Credit: Inside AdWords
Just like in Google search results, you'll start to see preferred placement by those who pay for it. The apps that are getting the special treatment will be identified with an "Ad" tag.
It's not necessarily a bad thing—it helps developers get noticed and you may discover some cool apps along the way. But it's good to know what's at work, and what to look for to avoid clicking on an advertisement by mistake.
Use ratings for better suggestions
The Play Store relies on your history to help serve up new apps. One way to nudge this along is to give apps a star rating.
When you do this, you'll see a group of apps that are similar to those that you rate favorably. I've found several cool tower defense games this way. Plus, it's a good way to contribute to the community and help others find new content.
Keep an eye out for the freebies
Google loves to do giveaways. They have a purpose of course, which is to get you to discover a certain genre of apps or other content in the Play Store.