4 ways Apple missed the mark with iPhone 6s
Apple is the toast of the tech world this week, thanks in no small part to the introduction of its latest iPhone duo. However, the new iPhone 6s and 6s Plus lack a number of enhancements that in some ways leave them lagging behind the competition.
Clearly, Apple prioritized other key hardware components over the display. Perhaps it thinks tagging a "Retina" onto the name of its displays is enough for most consumers. Perhaps it is. But not for me, and I'm disappointed.
16GB iPhone 6s storage not enough, 32GB not available
The new iPhones are available in three storage configurations: 16GB, 64GB and 128GB. Apple decided it didn't want to make a 32GB version available, and that's also unfortunate.
Fact is, 16GB is probably not enough for the average user, especially when you consider the new iSight camera feature that captures 4K video. Anyone's who tried to shoot a bunch of hi-res video clips in a short period of time knows how quickly a phone's storage fills (even with all those cloud storage options), and 4K files are huge if you record for more than just a minute or two. For me, the 16GB version isn't even an option, and I suspect I'm not alone.
Apple should release 32GB, 64GB and 128GB versions. A 32GB version still might not be enough for some folks, but it's unquestionably more suitable than 16GB of storage. I think 32GB would be enough for me, but now I'm going to have to shell out another $100 for the 64GB iPhone 6s instead of the entry-level phone. What's worse? I suspect that's exactly the way Apple wants it.
Where's the iPhone 6s wireless charging?
The world of wireless charging is rapidly maturing, and though the standards battle wages on, the mainstream masses are more than ready to ditch those cables and embrace charging pads of all shapes and sizes. I know I am.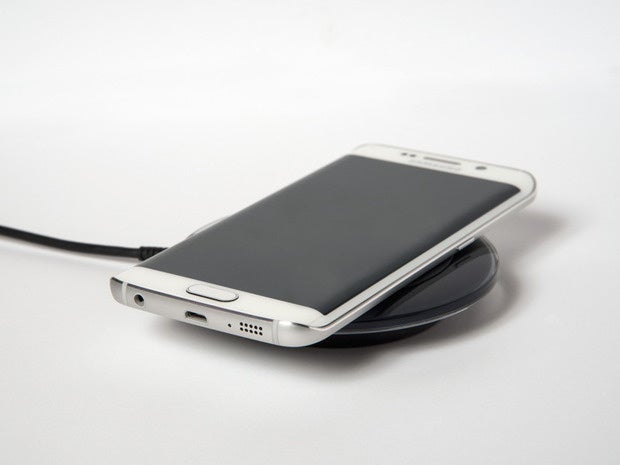 Credit: Brian Sacco
I use Samsung's Galaxy S6 edge along with my iPhone 6, and after using charge pads to power up the GS6 at home and in the office, plugging in the iPhone feels so … 2014. Downsides exist for today's wireless chargers — they don't charge as quickly as cables and they still need to plug into a wall outlets, so they're not completely wireless — but they're also convenient and can reduce unnecessary wear and tear on power ports.
Apple's Watch already charges wireless, too, so the company clearly could have built the functionality into the new iPhones if it wanted to. Knowing Apple, the company is probably working on its own proprietary wireless power standard so it can create a whole new market for compatible accessories. And that's not a good thing for consumers, at least those who value choice.
New iPhones a bit thicker, significantly heavier
While the iPhone 6s and 6s Plus look just like Apple's past generation smartphones, they're actually a little bit thicker and notably heavier.