8 critical things to do immediately with a new PC
Quick, while it's still pure and unsullied! Set up antivirus, clear out bloatware, and perform other tasks to keep your PC humming well into the future.
Head towards Ninite when it comes time to actually install all that software. Ninite is sort of like an anti-PC Decrapifier—it lets you install numerous free applications of your choice all at once, even going so far as to automatically disable the bundled crapware that many free programs try to sneak in as part of the installation process. It's a wonderfully handy tool that takes the pain out of loading up a new PC.
Made in your own image
After all that, your PC is finally ready to rock: It's safe, up to date, scrubbed free of junk, and full of software fine-tuned to meet your specific needs. The end is in sight! But we're not done juuuuuust yet.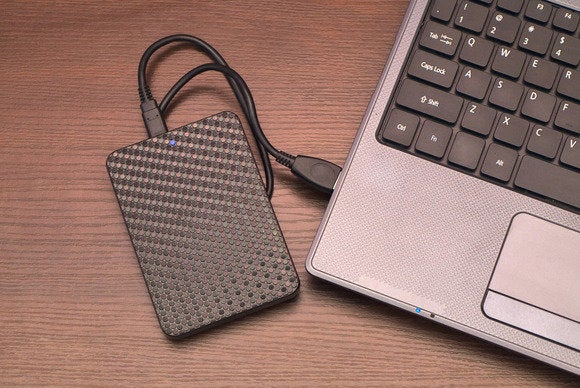 Now that your PC's in fighting shape it's an ideal time to create a clone or image of your primary hard drive—the one Windows boots from—and save it to another hard drive. A clone or image creates a snapshot replica of your drive, which you can use to boot up Windows if your primary drive gives up the ghost. Having an image of your system in its current updated, bloatware free, customized state prevents you from having to do all that legwork over again if you ever have to reinstall Windows for any reason.
So what's the difference between a clone and an image? Essentially, a clone creates an exact copy of your hard drive on another drive—files, master boot record, and all. The clone consumes the entire hard drive, but it's plug-and-play if you ever need to use it. Images, on the other hand, create a single, mammoth file containing all the stuff on your PC. It takes a bit more to get an image backup ready to roll after a disaster, but you have more flexibility in how you store it, since it's essentially just a great big file. Lincoln Spector has a more detailed comparison if you're interested.
There are excellent backup tools available that let you create clones and images, including the free personal versions of Macrium Reflect Free and EaseUS Todo Backup. We explain how to use Windows' native imaging tool step-by-step in PCWorld's guide to creating a free, foolproof backup system—one you should implement ASAP. Regular backups are your data's only savior if disaster strikes.
Optional: Update your drivers
This step isn't for everyone. Few things can introduce troublesome ghosts in your machine faster than a driver that refuses to play nice for whatever reason. If your from-the-box PC's working fine and you only ever plan to perform basic tasks like surfing the web, working with Office, and stuff like that, feel free to forget your computer even has drivers and keep on keeping on. Windows Update should've snagged reasonably new drivers for your hardware anyway.
Previous Page 1 2 3 4 Next Page