Apple just bought its own wireless charging company. Here's why.
Apple has purchased PowerbyProxi, a small, wireless charging technology company in New Zealand. But it's not likely using PowerbyProxi for what you think.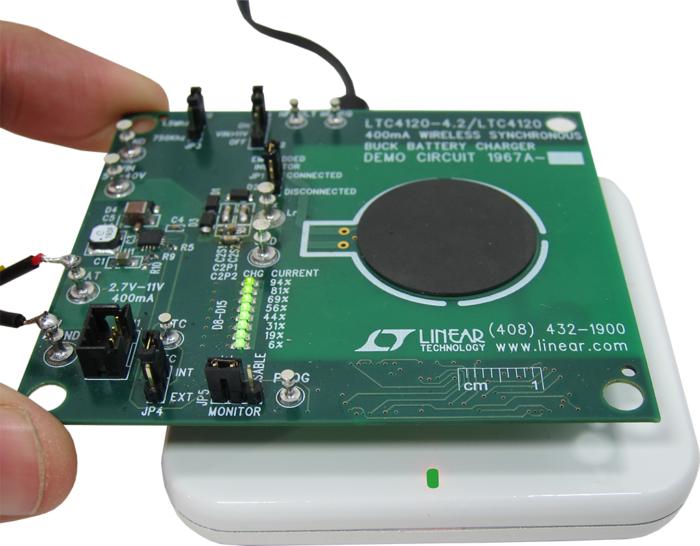 Credit: PowerByProxi
Apple has purchased a New Zealand-based wireless charging company whose technology can send power to multiple devices, from headphones to remote controls, at the same time.
As appealing as that may sound for mobile devices, Apple likely hopes to use the technology for a vast array of electronics such as the Apple TV remote control or its own computer mouse – and perhaps even for industrial applications.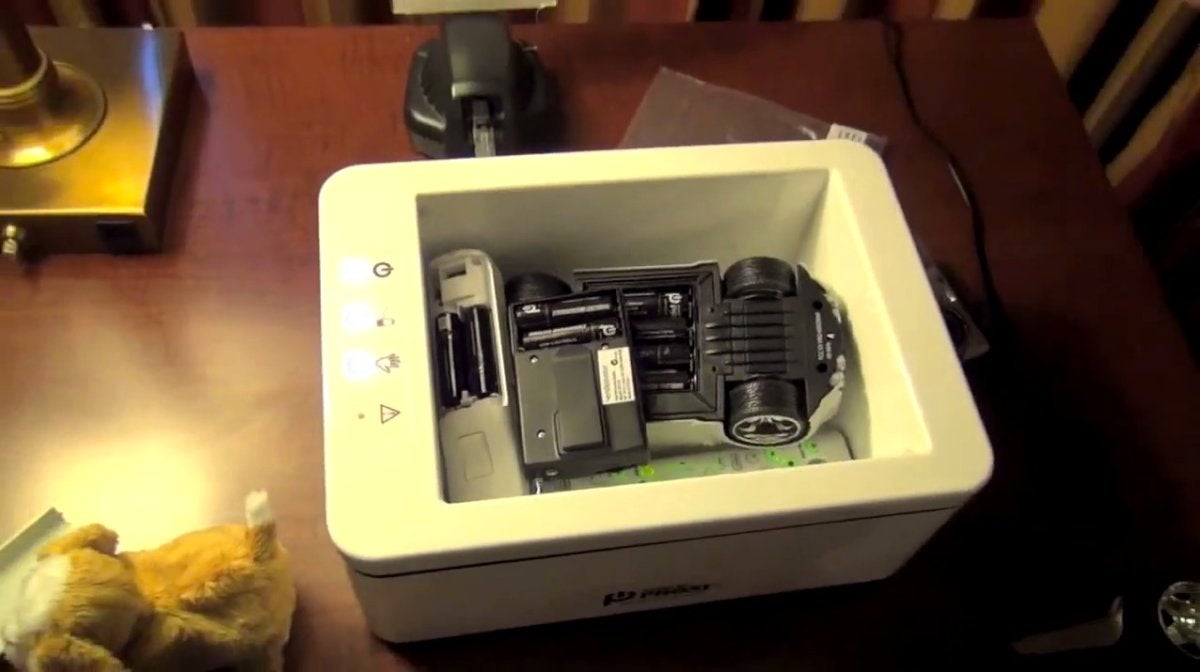 A prototype of PowerByProxi's wireless charging box, which can charge multiple devices at the same time. Inside the box is a remote-controlled car, a Wii controller and a TV remote control, all using wirelessly chargeable AA batteries. Credit: IDG/Lucas Mearian
Apple in September unveiled wireless charging technology in this year's iPhone 8 and iPhone X smartphones – a first for Apple. Then it purchased PowerByProxi, whose products range from 2-watt to 150-watt chargers, as well as wirelessly rechargeable AA batteries.
PowerbyProxi was founded in 2007 by entrepreneur Fady Mishriki as a spin-out from the University of Auckland. Much of its most recent creative efforts have been aimed at producing boxes and bowls into which multiple devices can be placed and charged, all at the same time.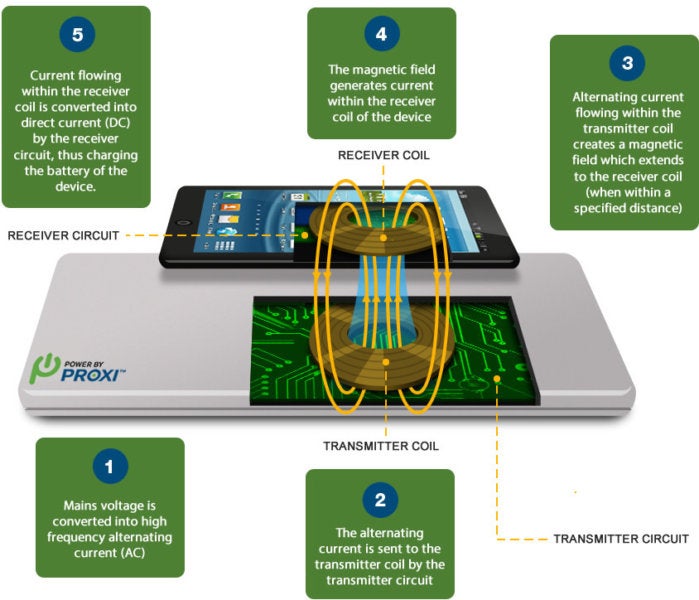 How wireless charging works. Credit: PowerByProxi. (Click for larger image).
The sale was first reported today by Stuff, a New Zealand publication; it has since been confirmed by both Apple and PowerByProxi.
"The team and I are thrilled to join Apple," Mishriki said in a statement. "There is tremendous alignment with our values, and we are excited to continue our growth in Auckland and contribute to the great innovation in wireless charging coming out of New Zealand."
Mishriki showcased the company's technology at CES in 2013 (here's the video).
The Aukland-based company got its start selling large-scale systems for commercial industries such as construction, telecommunications, defense and agriculture. For example, one product is a wireless control system for wind turbines.
Apple has taken a slow, more methodical road to wireless charging; its adoption of the Qi-specification technology this year comes long after Samsung and other smartphone makers offered wireless charging.
The Qi specification – the industry's most popular – allows for power transfer ranging from 5 watts to 15 watts in the latest v1.2 release. Apple chose 7.5 wats of power transfer for the new iPhone 8 and the iPhone X, which goes on sale Nov. 3.
"Apple's been behind on this," said William Stofega, IDC's program director for mobile phones. "Because they want to keep the device nice and thin, they didn't want to go with the crowd."