Apple throws down the gauntlet with overhauled privacy policy
Et tu, Google?

Credit: Apple
Apple is making it very clear how it uses your data with a revamp of its privacy policy, posted in full on the company's website. In the process, Cupertino is also making it plain just how different it is from other tech companies.
Apple affirmed its commitment to customer privacy a year ago, and Tuesday's update covers everything new in iOS 9 and OS X El Capitan. The company isn't just issuing platitudes about how great its privacy protections are—it dives into real detail about how its various services use and protect your data.
Here are the highlights.
Beefed-up encryption: iOS 9 makes six-digit passcodes the new default on Touch ID-enabled iPhones. That significantly reduces the chances of someone cracking your passcode by just guessing it.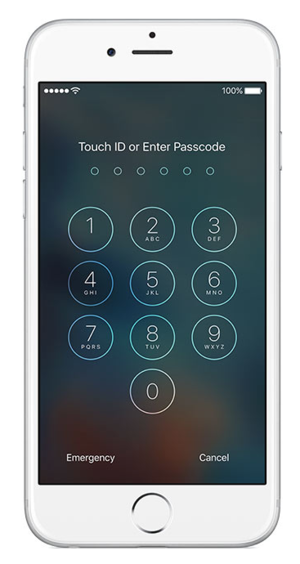 Six-digit passcodes are harder to crack. Credit: Apple
"We've been protecting your data for over a decade with SSL and TLS in Safari, FileVault on Mac, and encryption that's built into iOS," Apple's privacy policy reads. "We also refuse to add a backdoor into any of our products because that undermines the protections we've built in. And we can't unlock your device for anyone because you hold the key—your unique password."
If you don't use a passcode to secure your device, you might want to think twice. Apple encrypts the data on your device—like the information collected and stored in the iOS Health app—with encryption keys protected by your passcode. iMessages and FaceTime calls are also protected with end-to-end encryption, so it's impossible for someone else to access your iMessages without your passcode.
Proactive Siri: In iOS 9, Siri is more helpful, providing you with suggestions for apps to use based on your habits and time of day. Apple says those predictive capabilities are stored on your device, not the cloud, which means the same encryption applies.
If Apple needs to pull information from its servers to offer you suggestions, like what time you should leave the house to make it to an appointment on your calendar, then the company will use anonymized rotating identifiers so that locations and searches won't be traced to you. (You can also turn off proactive features' access to your location altogether.)
Maps: This is where Apple really goes after Google (without naming names, of course). Google pulls all of your location data when you're signed in to Google Maps to create a complete picture of who you are and where you go. That information is really useful to advertisers. Apple's Maps app only knows you as a random number that frequently resets, scrubbing your data altogether.