Apple Watch Series 2 FAQ: Everything you need to know about the second-gen Watch
The Apple Watch Series 2 comes out Sept. 16 complete with swim-proof capabilities, built-in GPS, and a special Nike edition.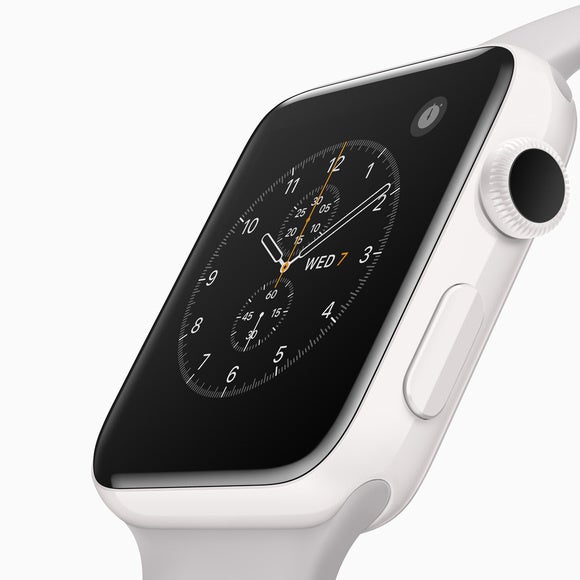 Just $1249? What if I have $17,000 to spare?
If you're looking to purchase an ultra-expensive Apple Watch, the ceramic model will have to do. The ceramic Apple Watch Edition replaces last year's solid-gold Watches with their exorbitant retail prices between $10,000 and $17,000. You can still pony up for the Hermès collection, starting at $1149 for a stainless steel Apple Watch Series 2 with swanky faces and a high-end leather band. There are two new Hermès bands to choose from, available starting now.
Besides Hermès, any other special collaborations?
Another big reveal during the September event was a collaboration with Nike. The Apple Watch Nike+ is designed specifically for runners, with a lightweight aluminum body, a special active watch face, and a perforated Sports band for better ventilation. With this special Watch, you'll be able to ask Siri to start a run. While running, you can get a distraction-free display of the distance and your pace or an advanced mode with more details about your workout.
What else is unique about the Apple Watch Nike+?
The Apple/Nike collaboration has also put motivation on the forefront. The Apple Watch Nike+ will prompt you with a question: "Are We Running Today?" These notifications pull up specific details like when was the last time you went on a run, if the weather is perfect to run outside, or information from your friends to keep you motivated.
In addition, Apple Watch Nike+ has a "Just Do It Sundays" to get users running on the first day of the week. Purchasing an Apple Watch Nike+ will also get you a membership to the Nike+ Run Club, which will personalized coaching sessions, gear recommendations, and access to live runs around the world.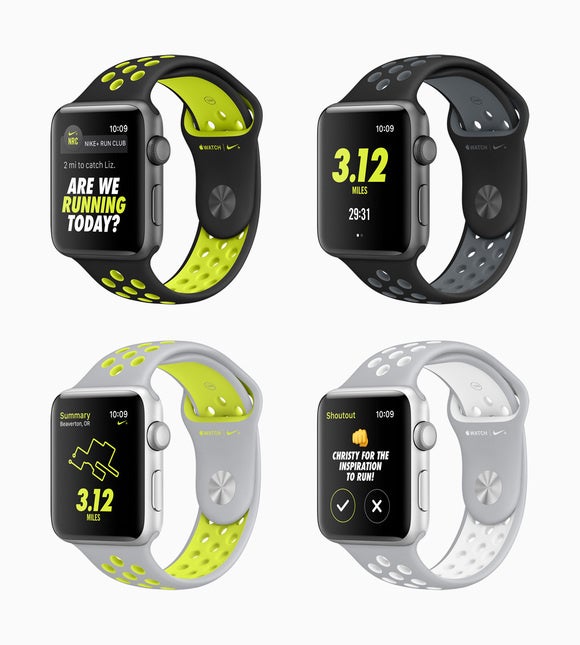 All these Watches will run watchOS 3, right?
Yes, that's right—watchOS 3 was introduced earlier this year during WWDC and will launch on September 13. Here's a quick refresher: watchOS 3 will make it so that Watch apps launch 7 times faster. You will also be able to share your Activity circles with your friends to keep each other motivated, and use a new Breathe app for helping with deep-breathing exercises. The latest watchOS 3 also brings updated features to Messages so you can scribble and send animated stickers.
When will the Apple Watch Series 2 be available?
You can preorder your new Apple Watch Series 2 starting Friday, Sept. 9 at 12:01 a.m. on Apple.com. These preorders are expected to ship starting on Sept. 16, the day these Watches will also be available at the Apple Store.