Apple Watch's second year: Health apps will make it a must-have
Forget Hermès bands. Let's think bigger.
The Apple Watch started shipping almost one year ago. I still wear mine almost daily—after breaking it and going through a lengthy and arduous repair process—and find it incredibly useful. Is it essential for daily life? Of course not. Chances are you already own an iPhone, which has many of the same features. But you can't wear an iPhone on your wrist, and that's why the Apple Watch will become a key component in Apple's product lineup—even if it doesn't seem like it yet.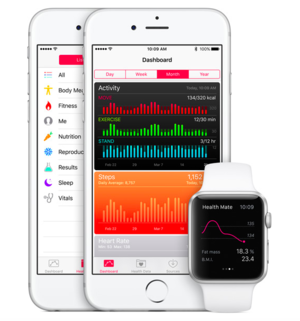 The Apple Watch's "killer app" could be health. Credit: Apple
The Apple Watch doesn't have a "killer app," critics say. Seeing notifications on your wrist is nice, and possibly less rude than checking your iPhone every time it vibrates, but is that really worth $300 (or more)? For many, probably not. That could be why Apple hasn't sold many watches compared to iPhones. The company doesn't break out Apple Watch sales in its quarterly earnings reports, but KGI analyst Ming-Chi Kuo pegged 2015 watch shipments at 10.6 million and estimates just 7.5 million watches will ship this year. Shipments don't equal sales, but Fluent, a customer acquisition company, recently surveyed 2,578 randomly selected Americans and found that just 197 of them, or 8 percent, owned an Apple Watch.
These data points are useful, though not exactly scientific. Fluent's sample size isn't very big, but the survey found that 56 percent of Apple Watch owners use the device for health and fitness monitoring more than any other feature. This might seem obvious, because fitness bands are huge right now and Apple has highlighted the watch's activity-tracking features in ad campaigns. But the Apple Watch has the potential to do so much more than just nudge you to stand and count your steps. Once that potential is realized, the Apple Watch will be a must-buy.
What it can vs. what it could do
The Apple Watch has a heart rate sensor that measures your heart rate continuously when you start an exercise in the watch Workout app, or every 10 minutes otherwise. There are well-documented instances of the Apple Watch saving lives with its heart rate data. The watch also prompts you to stand every hour, because according to the latest research, sitting all day will kill you. The rollout of watchOS 2 last September allowed third-party app developers to run natively on the watch, which means the exercise apps you're already using on your phone can tap into the sensors on your watch. That's all great.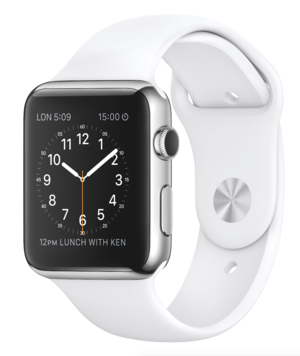 The Apple Watch band could one day be smart. Credit: Apple