Apple Watch's second year: Health apps will make it a must-have
Forget Hermès bands. Let's think bigger.
But the Apple Watch could do so much more. Imagine if the watch had skin-capacitive sensors that could detect cortisol levels in your sweat, or a sensor that could track blood flow beneath your skin. Over the last year, Apple has focused on personalizing the device with interchangeable bands, including high-end options from Hermès. Those bands, which take up more of your wrist than the watch case itself, look great, but imagine if they were smart.
Apple recently filed a patent application for smart watch bands with modular pieces. The patent covers a band that has multiple links, each with an electrical component. Those components could include an actuator, an electricity generator, a photovoltaic cell, a speedometer, GPS, a thermometer, a blood pressure sensor, a sweat sensor, a magnetic field sensor, a speaker, a force sensor, and more, according to Apple's filing on March 31. Can you imagine? I want all of those options right now.
Apple patents all kinds of technologies that have yet to make it into actual devices, but the application proves the company is considering the ways in which the watch could be the ultimate health device. The watch band, which has until now been positioned as a fashion accessory, could play a huge role in that effort.
How Apple Watch fits with the -Kits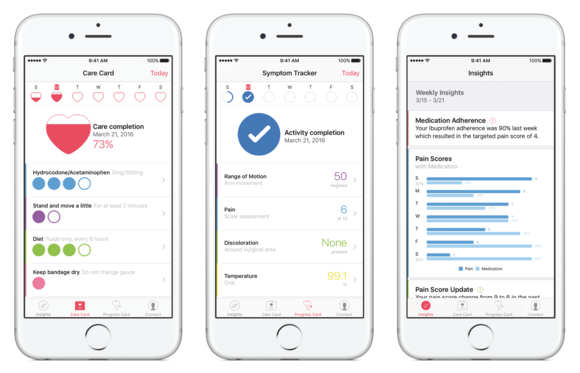 CareKit turns your iPhone into a doctor. It could do the same for your watch. Credit: Apple
The Apple Watch is also the perfect device to unite Apple's trio of health initiatives: HealthKit, ResearchKit, and CareKit. HealthKit puts all of the health data your iPhone and various third-party health apps collect into one centralized place, the iOS Health app. ResearchKit opened up your iPhone and Apple Watch to medical researchers, who can use the devices to study you (if you let them). And Apple's recently launched CareKit is still in early days—those apps haven't yet hit the App Store—but will soon allow doctors and hospitals to help you manage your health at home.
Those developer frameworks are tied to the iPhone, but there's no reason they can't make use of the Apple Watch. Some already do: The EpiWatch app from Johns Hopkins researchers uses the watch's sensors to monitor epilepsy patients, while the American Sleep Apnea Association's SleepHealth app analyzes your sleeping patterns from watch sensor data.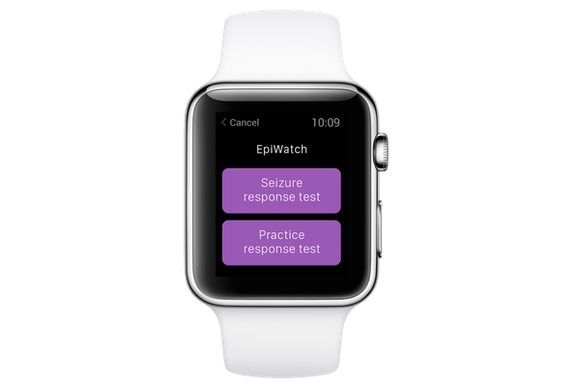 Epilepsy-monitoring app EpiWatch was the first ResearchKit app for the watch.
With access to the watch's heart rate sensor, accelerometer, and gyroscope, researchers, doctors, family members, and watch wearers can already see tons of data. If Apple puts more sensors into the watch or watch band, that opens up a world of information that's not just viewable, but actionable. if your watch strap has a blood pressure sensor that gives you readings on your wrist, it can warn you when readings are high or low enough to require medical intervention. That's just one possibility. The options are endless.