Camera shootout: How the iPhone 6s compares to the iPhone 6
With a 12 megapixel back-facing camera, 4K video capabilities, and Live Photos, the iPhone 6s's camera is a significant leap forward from the iPhone 6.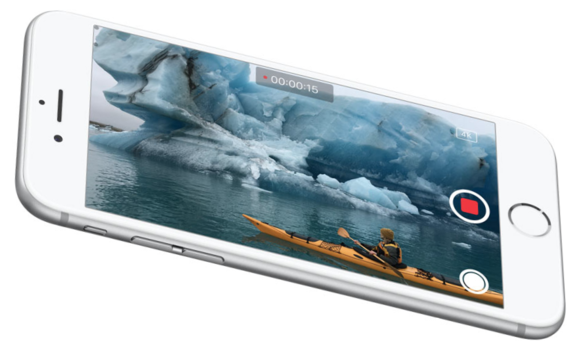 Credit: Apple
If you glance through the iPhone 6s's specs and list of features, you would be forgiven for thinking that its most important camera upgrade is the sensor on its back-facing camera, which has been bumped from 8 megapixels—which has persisted since the iPhone 4s—to 12 megapixels. Actually, the increase in resolution is the least interesting thing to happen to what is, remember, the most popular camera in the world. Far more exciting is what's happened to the camera on the other side of the iPhone, and what Apple is doing with video.
To better understand the iPhone 6s's photographic abilities, and to help you decide if you want to upgrade from its immediate predecessor, we ran some side-by-side tests of the iPhone 6 and 6s. These tests were—how shall we put this?—appropriately scientific. That is, we shot with both iPhones at the same time, but we were taking real world photos, not artificial studio shots of grey cards and ISO testing charts. Also, while we'll try to illustrate what we're talking about with examples, the limitations of color and resolution of different monitors, not to mention weirdness that can happen on the web, means that you might just have to trust us on a few points.
Let's get to it.
Camera versus camera
First, that resolution. 12 megapixels rather than 8 is not nothin'—it's a 50 percent increase in the number of pixels, after all—and having that extra detail captured with each shot gives you few more creative options in editing. You can adjust the crop, if only a little, to recompose the shot while retaining good levels of detail, but don't think of it as giving you much in the way of zoom compared to an iPhone 4s or later. It's the equivalent of taking a pace or two forward, but nothing more.

Eight-megapixel crop inset in a 12 megapixel image. Credit: Christopher Phin
Still, there is a problem with adding more pixels into a small sensor. While more pixels make up the image—and so in theory you get more detail—physics fights you, and each individual pixel does its job less well: You actually instead get messy, smudgy detail. This is a problem that Apple seems to have countered effectively with smart engineering. Indeed, the detail in well-lit shots is crisp, and colors are excellent.
It looks like Apple has also tweaked the image processing in the 6s compared to the 6—consistently, blacks were deeper and images showed greater clarity: