Five tips to get more out of the Google Phone app
Google's dialer is a smart search companion, contact manager, and all-around phone toolkit.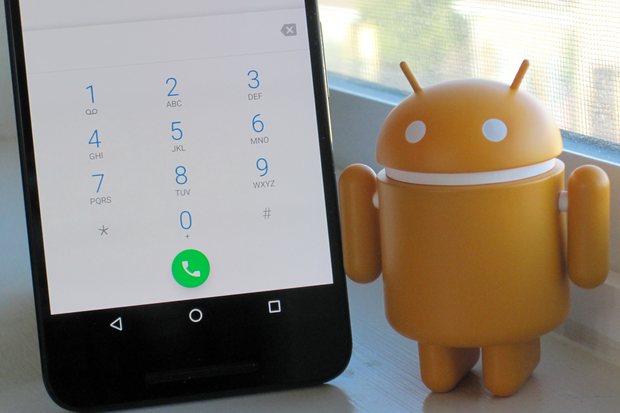 Credit: Derek Walter
One of the many benefits of using a Nexus device is all the Googly goodness packed into the phone's dialer.
That's because Google's official Phone app is far superior to the alternatives on Samsung, LG, or other handsets. You'll find it only on Nexus and Google Play Edition phones.
Google recently announced it would begin updating the Phone app (along with the Contacts app) through the Play Store for more rapid servicing.
If you have a Nexus or tried-and-true Google Play Edition phone as your daily driver, it's worth it to spend a few minutes to learn some of the hidden tricks in what might seem like a not-so-glamorous app. But next time you need to find the nearest pizza place or know more about that mystery caller, you'll be glad you know all the tricks.
Get to searching
It's a Google app, so of course there's going to be a search component. The friendly search bar at the top of the screen is useful for finding the details about a local business, eatery, or coffee shop. It can pull up company's customer service numbers, as well. The key is to try it out. Just start typing and you'll see suggested results.

No need to use the Google app - just perform a search right from the phone app.
If you touch on the icon for one of the contact entries, you'll get more details about that venue or be able to see the information in your contacts.
Once this screen pops up, you can touch the messaging icon to send an SMS message. If you touch the address, you'll get a map—the directional arrow icon will launch into Google Maps with directions from your location.
Find out who's bothering you
It's annoying to try and guess if you should answer the phone for that number you don't recognize. It could be the pharmacy confirming your prescription. Or it's a telemarketer trying to upgrade your Internet package again.
The Phone app can help you out here. It uses a feature known as Caller ID by Google to identify who is calling you. No guesswork needed.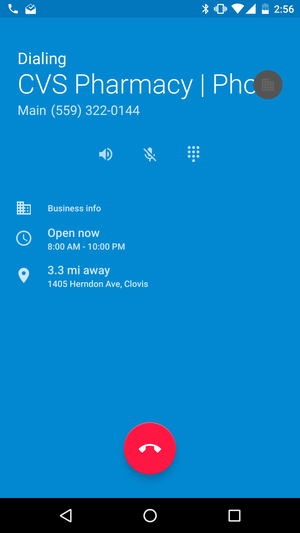 When you make or receive a call, Google will check the number with its own caller ID service and show you contact information.
It also works with outgoing calls; if you're typing in a number you wrote on a random scrap of paper, you'll probably find out who you're calling.
This is really one of my favorite features about the dialer, and it makes going to a non-Nexus phone rather painful.