Five tips to help you get the most out of Google Play Music
Google has built a top-notch music service, though you have to know how everything works to get the best experience.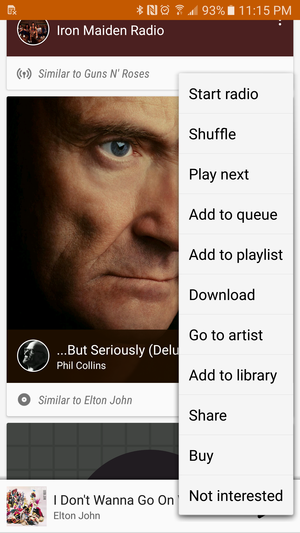 Tell Google if you're not interested in a particular track, artist, or album.
There's also a nuclear option if you're unhappy with suggestions that come from the streaming service (like competitors, it's $10 a month for an individual or $15 for up to six on a family plan). If you go to Settings > Delete recommendation history you can get a fresh start. Or you can wipe out everything you've uploaded with Delete my library.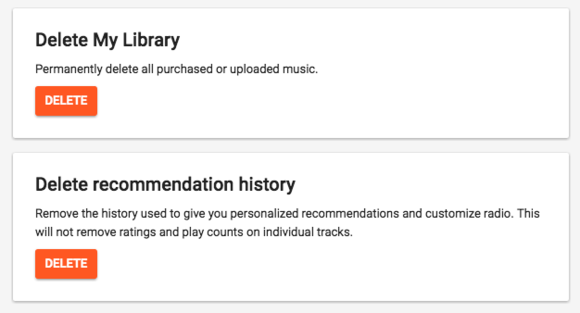 Go for a fresh start with Google Play Music's deletion tools.
Keep in mind the deletion choices are only available from the desktop version. It's also irreversible, so think twice before you opt for the clean slate.
Find the perfect station
There's an unassuming feature in the slide-out menu that lets you Browse Stations. When you touch here, you'll find a long list of different genres of stations, letting you pick amongst a different decade or musical style. You can get lost in sorting through the choices, and there's a good chance you'll find something that you like.
Everything from hard rock to music for your toddler can be found in the list of stations.
One of the best additions to come recently is Podcasts. It's rather basic now, but you'll see more suggestions for shows to listen to from Google's curated lists. You're able to subscribe and choose from different download options. It's best to just search for the show you're after at this time to see if it's part of the collection.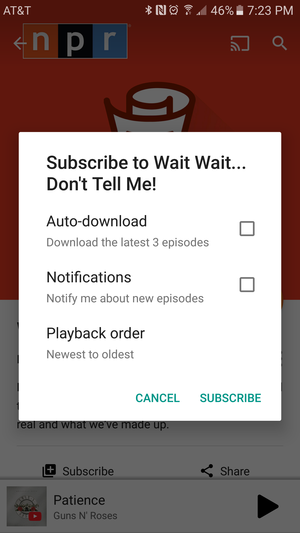 You get some listening options when you subscribe to a podcast.
If you're a regular podcast listener, you'll be happier with one of the many third-party apps out there as they're far more comprehensive.
Looking ahead
Going forward, there are still plenty of areas in which Google Play Music can get better. For one, there is definitely room for improvement in putting the newest and most popular music front and center. The curated playlists are nice, but just as Google tweaked this by putting podcasts in there, I'd love to see a persistent card dedicated to what's trending. Spotify does so well in this area, and really helps you feel like you're part of a community that's connected to the newest and most popular music.

Derek Walter
Google created a special demo room at this year's I/O conference, featuring large touch screens and other interactive elements.
Previous Page 1 2 3 4 Next Page