Five years later, my sturdy iPad 2 keeps plugging along
Newer iPads might be faster or have higher resolution, but Apple's 2nd-generation tablet keeps getting the job done.
We bought an iPad mini, then kept on using our iPad 2.
Maybe we're just lucky, but our iPad 2 has taken a lickin' and kept on tickin', and I'm not convinced that an Air would have survived this kind of stress. Given its widespread use, that's probably the case for other households as well—you can't use a tablet you've destroyed, after all.
We've adapted how we use it: When we first owned the iPad 2, I was more of a gamer than I am now. Nothing complicated: I played NBA games on it, as well as airplane duel and tank shooter games—all of it kinetic, fast-paced, and fun.
That's changed as games have been built to higher standards. Take NBA 2K16, please: It gobbles up 3.28GB of storage, and the makers explicitly say it's not compatible with the iPad 2. Same for other high-end games. OK. So we don't use it for NBA games anymore, but there are still plenty of apps—and even a few games, as my son's Minecraft addiction attests—that still accommodate what the iPad 2 can give.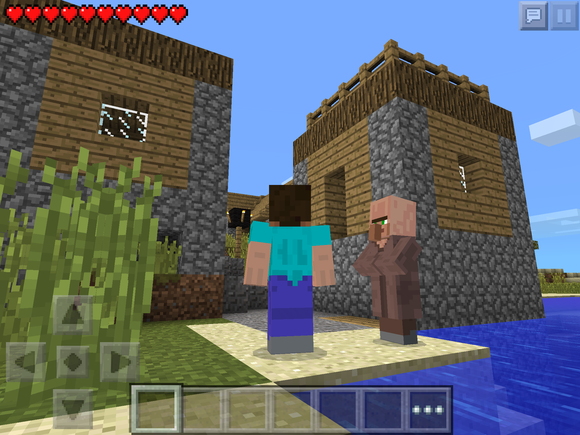 We've had to retire some games, but not Minecraft.
The insides were built to last, too: Apple has moved on from the A5 dual-core processor at the heart of the iPad 2—the new iPad Pro uses an A9X chip—but the A5 has proven long-lasting. It started life in the iOS 4 generation; it still supports the current iOS 9 operating system (with some exceptions for OS features, like Siri and AirDrop, that are found on newer tablets) which means it has survived through an amazing six generations of operating system. And that helped Apple keep the iPad 2 in its lineup for three years, until 2014.
Steady decline, but still holding on
Now: The iPad 2, if it was "perfect" when it was created, no longer merits that adjective. Aside from the games and missing OS features, it also runs a tiny bit slower than it used to—and slower, of course, than more contemporary machines.
But it's still pretty useful, clearly.
That's not necessarily great for Apple, which has seen tablet sales level off after the early explosion of growth—and even experienced a decline in sales this quarter, as revealed in Tuesday's quarterly earnings call. The Localytics numbers suggest the company's problem isn't that people have moved on from the tablet, but that they've simply found no need to move on to a newer tablet in recent years. If the choice is between spending $400 on an iPad Air 2 or waiting out another year with a perfectly-usable iPad 2 that was paid for years ago, lots of frugal families will err on the side of waiting.