Google announces two Nexus phones, Android 6.0
Android refresh -- called "Marshmallow" -- seen as improvement on container software for business use.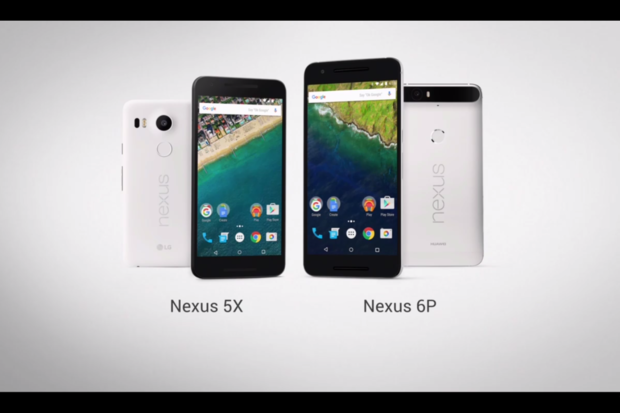 Google on Tuesday announced two new Nexus phones, as expected -- the Nexus 5X and Nexus 6P -- that will run the new, more capable Android 6.0 operating system, also known as Marshmallow.
The phones will feature better cameras, bigger batteries, an improved fingerprint sensor on the rear of the case and power-saving features provided via Marshmallow software. One other important but little-known feature of the new OS should offer greater security to business users and IT managers, analysts said.
Namely, that new feature in Marshmallow puts the ability to separate work and personal apps and services right inside the OS, something that is often provided by phone makers as add-on software.
That capability, called containerization, is not a new concept, but its availability is considered important to businesses to keep workers from improperly sharing sensitive corporate data via personal email or in other ways. For users, keeping personal photos and other personal data in a separate space makes it easier to organize and preserve that data, especially if a worker has to surrender the phone to the business for some reason.
"Google has built the concept of containerization right into the new OS, something that Apple has not yet done," noted Gartner analyst Ken Dulaney on Tuesday. Referring to the previous Android release, called Lollipop, he added, "We have been very impressed by Lollipop and Android for Work. We think that Marshmallow only takes this further for business."
By putting containerization directly inside Marshmallow, Google makes it easier to separate any app for personal use versus work uses, Dulaney said.
Prior to this release, an Android app developer had to create different versions of a single app for each different mobile device management (MDM) package. "Now all apps can be containerized, and that gets Android away from the artificial strictures" of each MDM package," Dulaney said.
Both new phones will be able to take advantage of Marshmallow's containerization capability, as will Nexus 5, 6, 7 and 9 phones in an over-the-air update next week, Google announced.
Both new phones running Marshmallow are also available for pre-order starting Tuesday, unlocked, in the Google Store in four countries, including the U.S. The new Nexus 5X, built by LG, features a 5.2-in. display, and starts at $379 for the 16GB model. The Nexus 5P, built by Huawei, features a 5.7-in. display and starts at $499 for the 32GB model. Both will ship in mid-October and both include fast 64-bit processors.
Google CEO Sundar Pichai opened today's event with a justification for Nexus devices, which he referred to as companions to the latest Android software. "What we do every year is push the next generation of computing forward and build hardware to work together and go along with the next generation of software," he said. "We do that with Nexus devices."