Hands on with the iPhone 6s and 6s Plus
Its Live Photos and 3D Touch are especially delightful.
Besides the new cameras, though, the hardware is nearly the same. The second-generation Touch ID home button works faster, according to Apple, so we'll do some side-by-side tests when we get our iPhone 6s review unit. The new rose gold color is really nice in person, and Apple was smart to release it alongside a rose gold-colored aluminum Apple Watch Sport, so you can match colors without having to mortgage your home for a rose gold Apple Watch Edition.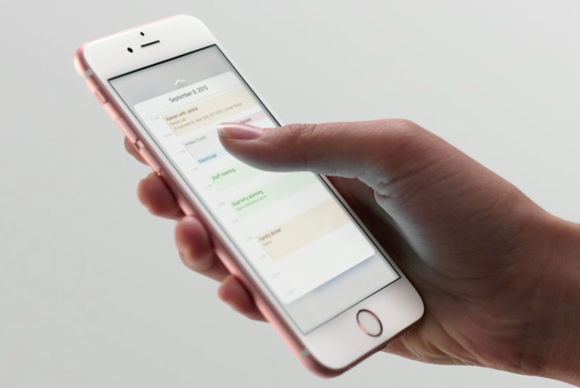 Rose gold is really pretty. Credit: Apple
The iPhone 6s and 6s Plus are ever-so-slightly thicker than the iPhone 6 and 6 Plus, but only by two-tenths of a millimeter, so definitely not noticeable when you're holding them. Cases for the new phones should fit the old phones, and cases for the old phones should fit the new ones, depending on their design and materials. All the buttons and ports are in the same place, and so is the camera.
Preorders start September 12, with the phones launching in the U.S. and 11 other countries starting September 25. We'll have a full review up as soon as we can—post your questions in the comments and we'll do our best to answer them!
Previous Page 1 2 3 4