Here's what to expect from Nintendo's next iPhone games
Miitomo was an odd starting point, but the real games are coming this fall.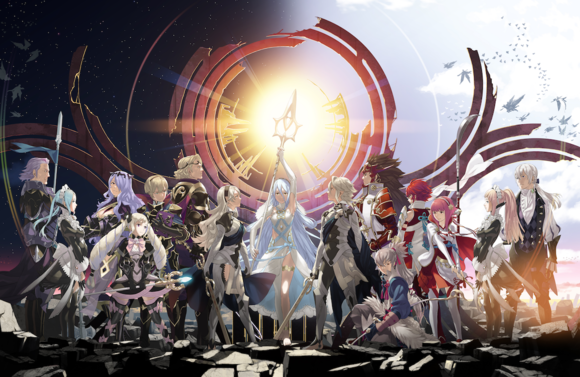 Fire Emblem games are revered for their storytelling and personal attachment to characters—hopefully that holds up in the move to the App Store.
That could be a difficult goal to achieve, striving to keep the scale and competitive balance of the source material while presumably embracing a free-to-play model and letting players pop in for quick sessions. Still, it's doable: look at a recent freemium smash like Clash Royale. It's a game that requires deep strategic planning, both on and off the battlefield, yet the matches only last for three or four minutes at a time. And it's amazing.
Hopefully Nintendo can pull it off, as many Fire Emblem fans are no doubt worried about their under-the-radar, role-playing favorite becoming diluted by freemium tactics and in-app spending prompts.
Crossing over
Animal Crossing, on the other hand, is a much more obvious fit for a mobile release: It's a game about cute avatars and creatures mingling in a cartoonish village, and it has social connections with online players. In some ways, it's the game that we hoped Miitomo would more strongly replicate, as the ability to leave your little house and control your Mii avatar would've given Nintendo's first iPhone app much more depth.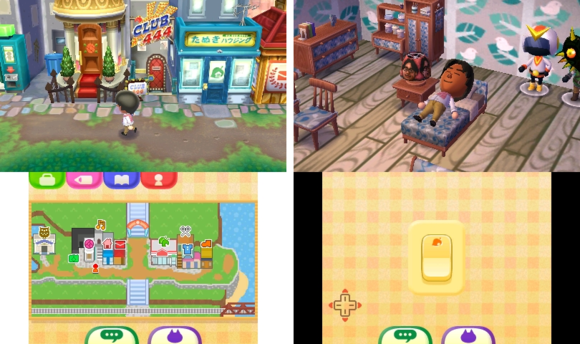 These screens of Animal Crossing: New Leaf on 3DS show the kind of larger game experience we wish Miitomo better emulated.
Although Nintendo says that it's a "pure game application" like Fire Emblem, it will also connect to unspecified versions of Animal Crossing available for Nintendo's own systems. "Nintendo will design the latter game so that it will be connected with the world of Animal Crossing for dedicated gaming systems," says the press release. "By playing both Animal Crossing games, users will find increased enjoyment."
The last core Animal Crossing game, New Leaf, released for Nintendo 3DS in 2013, although spinoffs Animal Crossing: Happy Home Designer for 3DS and Animal Crossing: Amiibo Festival for Wii U both released late last year. It's likely that the newer games would offer that cross-compatibility via updates, unless Nintendo has even newer games in the pipeline.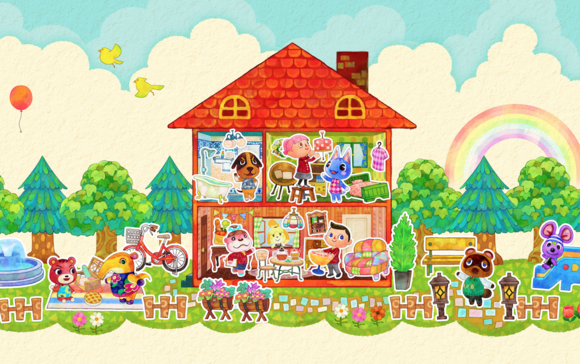 We wouldn't be surprised to see the iPhone game take after last year's Animal Crossing: Happy Home Designer on 3DS—or at least link up to it.
What about the players who don't have a Nintendo platform and don't plan to play Animal Crossing on them? We imagine that's the bulk of people who would download the iPhone game, so we hope Nintendo really does plan to make it a full-fledged, standalone experience.