How Apple could make 16GB devices feel a lot roomier
iOS could use the limited space a little more intelligently.
Main stream media
Aside from apps, the two biggest space eaters on our iPhones have always been music and movies. On a 16GB iPhone, a couple of movies and a few hundred songs dramatically lessens free space, requiring constant vigilance and severely limiting on-the-go libraries.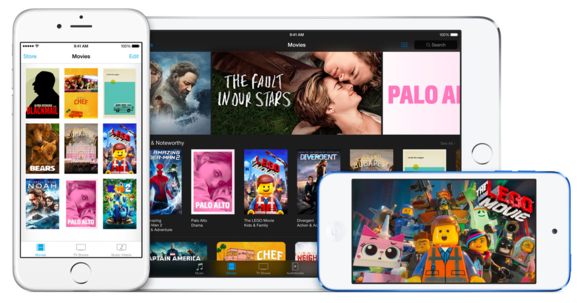 Apple
Please, Apple, figure out some genius way to make streaming movies anywhere as easy as streaming music.
But while Apple Music and iTunes Match have allowed the smallest iPhones access to millions of songs, movies are still capacity cloggers. Apple does allows iCloud streaming in the Videos app over WiFi, but if you want to watch The Revenant on a long car trip you're going to need to remember to download it first, and 16GB iPhone users might have to resort to deleting other shows or movies to free up the significant space it needs. Allowing streaming over LTE (with the appropriate data overage warnings, of course) would help iPhone users of all capacities enjoy the movies they want when they want them without filling up their phones with movies.
And even if Apple is going to stick to the WiFi-only restriction, it could help free up space by adding a toggle that allows the Videos app to delete any media that hasn't been watched over a particular amount of time. Much like iMessages can be purged after 30 days, an expiration date on media would keep the movies from last summer's road trip from hijacking precious gigabytes.
Get onto my cloud
Speaking of Messages, if you like to keep a catalogue of your conversations, a 16GB iPhone poses serious problems. Over time, all those kilobytes can add up quickly, and before long, large chunks of your free space are already gone.
But Apple doesn't have to store old messages locally anymore. iCloud already keeps our entire photo, music and movie libraries from taking up too much disk space on our devices, and it could be used to handle our old messages, too. Instead of setting messages to delete, they could be sent to iCloud where they can be stored in perpetuity for just pennies a month, showing simple previews instead of full images and conversations.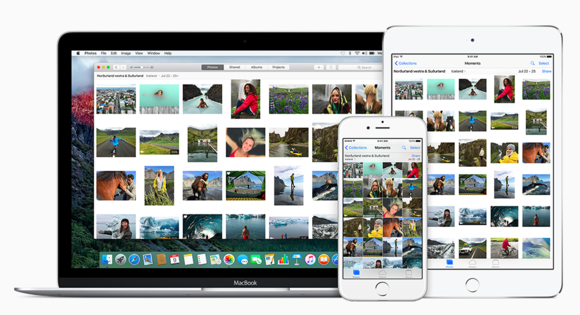 Apple
iCloud Photo Library can intelligently manage photos on your devices so they fit the free space. But more controls could empower us to free up that space ourselves, when we need it, without deleting a thing.
Aside from Messages, the Photos app is another big space stealer as well, and iCloud could help there too. As it stands, when you delete a photo on your iPhone it gets purged from your entire photo library, meaning that the only way to free up space is to either erase precious memories or suffer the arduous iTunes backup process.