How I use Android: Nova Launcher developer Kevin Barry
The mastermind behind one of Android's most popular customization tools talks about his own home screen setup -- and why big-screened devices aren't for him.
The home screen
A quick walk-through of your phone's home screen setup: I mostly use two home screens, one with an HD Widgets clock, Appmonger widgets for daily app revenue, and some shortcuts. The other for my agenda, which is made from two Today Calendar widgets. One feature I love about Today's agenda widget is the "Show prefix" option. I have a couple of other people's calendars on there, too, and it helps provide context.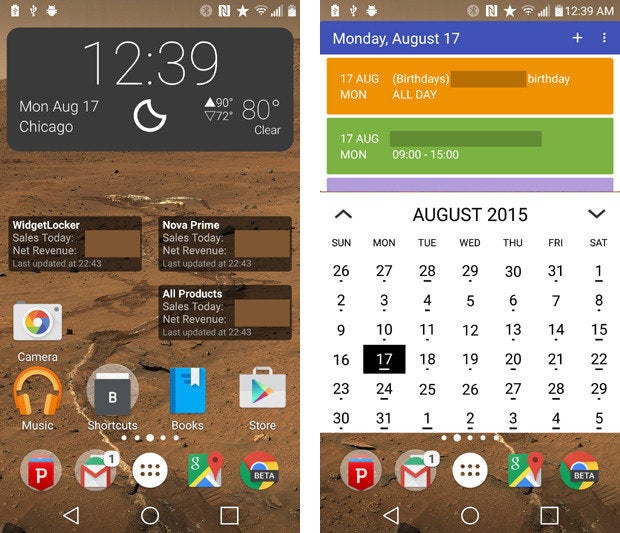 In addition to the two home screens I use, I have five others for staging and testing. These come and go depending on what I'm working on. Right now, one is completely empty, the other has something I'm testing, and the other has something I was testing but haven't looked at lately.
What launcher you're using: Launcher Pro.
Just kidding — obviously, Nova Launcher. I love it for a lot of the same reasons my users do, such as the gestures, app search in the drawer, and the animations. But also, since I'm the developer, I can add in things that I need or want, even if most users don't.
For example, Nova's Activities shortcut links directly into an activity within an app. Users use this for tricks like linking to a specific settings screen or a compose window in a messaging app. I use this to explore new Android versions or OEM skins and so I added the ability to long-press on an activity to launch it right away (without creating a shortcut). Most people don't know about this or need it, but I do, so I can put it in.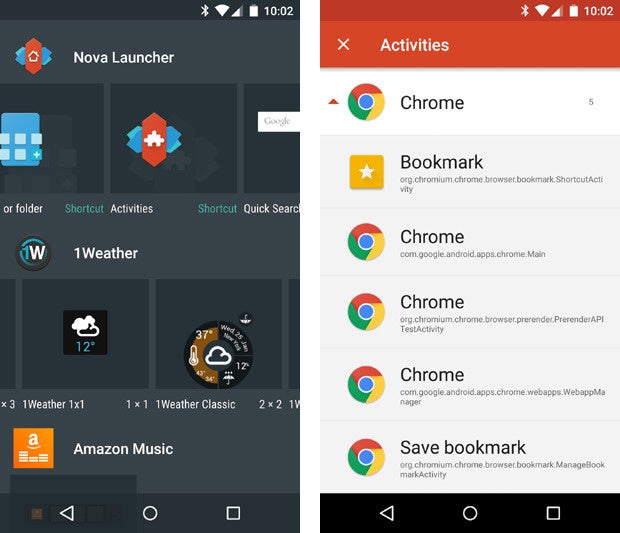 I also have an option to add "Export PNG" to the quick menu when long-pressing a shortcut or widget (Nova Settings > Long-press volume down for Labs > Debug > Show Export PNG). I use it for debugging and for doctoring screenshots, as the export has full transparency. Debug builds of Nova also have a "Shuffle" option in folder menus to randomly sort them. I use this when testing the "Sort" option or just when I want to see lots of icons jump around.
What wallpaper you're using: Lately, I've been on a NASA kick for my wallpapers, so I'm using a cropped version of this landscape of Mars. My computer has Pluto on one screen and Charon on the other. The sizes are to scale but not the distance, as it wouldn't be practical.
Anything else of note (interesting customizations, special icons, etc): My dock icons are all folders:
Previous Page 1 2 3 4 Next Page