How the iPad Pro and iOS 11 will finally kill the MacBook Air
The latest updates are a formidable one-two punch.
But the coup de grace for the MacBook Air is drag and drop in iOS 11. When you boil it down, the main differentiator between macOS and iOS is the ability to quickly move files between apps and windows, and iOS 11 neutralizes that advantage in a big way. Now you can drag photos from your camera roll into an email. Or drag two with a second finger. Or drag something to an app icon, hover over it and watch it spring-load just like on macOS.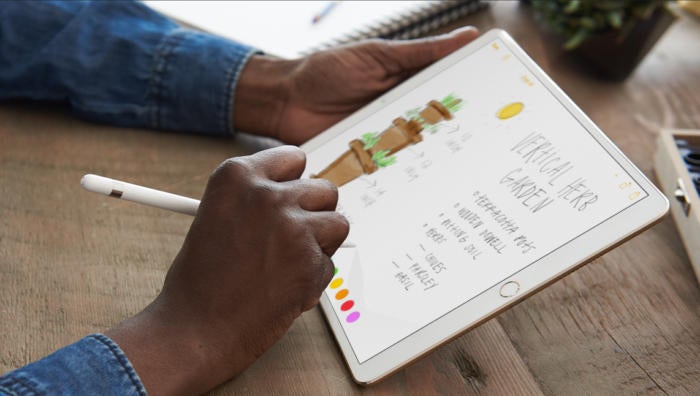 The iPad Pro might still be an iOS device, but it's closer than ever to the Mac. Credit: Apple
And that's not to speak of the new Pencil tricks, QuickType shortcuts, and searchable handwritten notes. Put it all together and you've got the first iOS device truly built for Mac-caliber productivity. iOS 11 on the iPad brings many of the tools and features Mac stalwarts have been craving, and for many would-be MacBook Air buyers, the temptation might finally be too much to ignore.
Heir to the Air
If the iPad Pro's new sleeve isn't a homage to the manilla envelope Steve Jobs hid the original MacBooks Air in, then I don't know what is. For the first time, the iPad Pro isn't a companion or an afterthought. The inability to run macOS no longer makes the iPad Pro a lesser machine, and in some ways iOS 11 is a smarter, more modern version of High Sierra.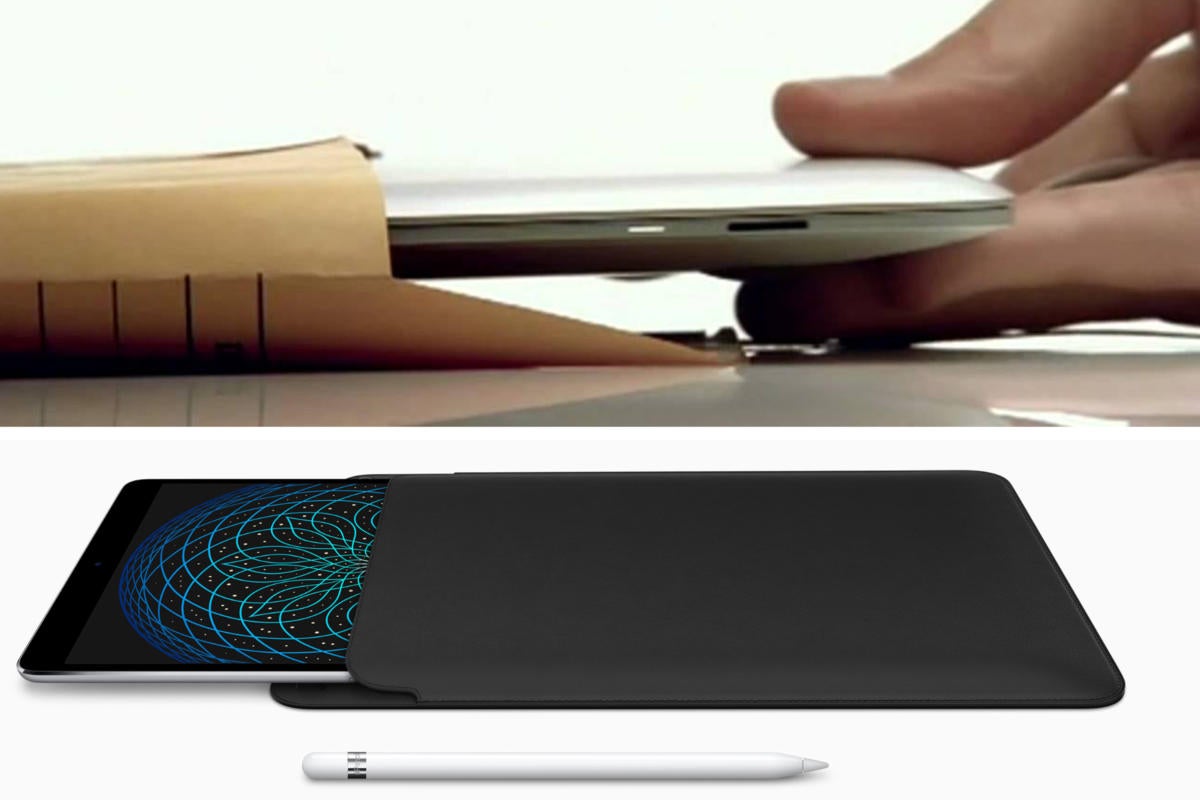 The iPad Pro's new sleeve is reminiscent of the MacBook Air's envelope ad. Credit: IDG
Of course, purists will forever argue that the iPad isn't really a laptop, especially since Apple, like Microsoft and the Surface Laptop, isn't bundling a Smart Keyboard with the iPad Pro. But as a lap-compatible device, iOS 11 makes the iPad Pro more powerful, more portable, and more versatile than the MacBook Air.
Now if only it would ship with a calculator app.
Previous Page 1 2 3