How to breathe life into an old Mac
Here are a few things you can do before you put that old Mac out to pasture.
Tip: If a webcam lists compatibility with Windows Vista (yes, Vista) it will work with a Mac even for as far back as the old iChat AV app, since support for Vista presupposes support for UVC; in this case, you don't explicitly need to see Mac compatibility listed.
Install the latest OS
As soon as we suggest upgrading to the latest OS your Mac will support, we're inviting horror stories of old Macs completely grinding to a halt under the strain, and there's definitely a danger with older Macs that newer OSs will demand too much. But as well as the security and features benefits of the latest OS, in recent iterations not only have Apple's system requirements stayed broadly the same, but technologies such as App Nap and compressed memory in OS X 10.10 Yosemite can actually improve performance on weaker hardware.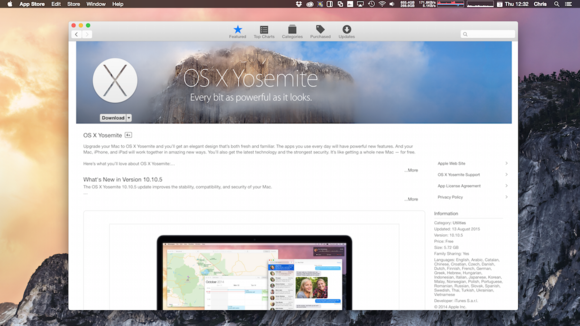 If you're worried, back up your system and verify the backup, then try the latest OS your hardware supports to see if there are any problems—especially compatibility problems with software you rely on—before committing; you can always restore back from your backup.
Add newer OS features to older OSs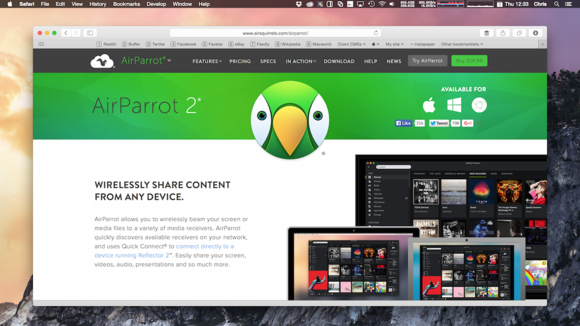 If you don't want to go the whole hog and update your entire OS, you can get some of the features of modern versions of OS X by adding third-party software, such as AirParrot, Continuity Activation Tool, TotalFinder, Alfred, Growl and Filedrop. It's even possible—if sometimes a bit hairy—to install OSs on Macs Apple doesn't officially support.
Install a modern browser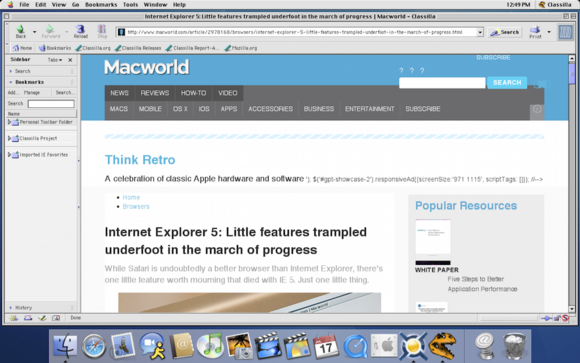 Much of our lives these days are lived online, and if you're stuck with an old version of Safari or even Internet Explorer then you'll run into frequent compatibility problems. Happily, TenFourFox is a modern fork of Firefox created for G3, G4 and G5 Macs. And if you're rocking an even older system, check out Classilla for Mac OS 9 (and even 8.6).
Use an old Mac as a server
If after all that you still think your old Mac is just too slow for day to day use, it can still lead a useful life as a server. Simply checking a box in System Preferences lets it share files—consider attaching a huge external hard disk—and if you store your iTunes Library on it you can stream that to any Mac, iOS device or Apple TV just by enabling sharing.
Previous Page 1 2 3 4 5 6 Next Page