How to get started with Apple News, iOS 9's Newsstand replacement
Looking for something to read? Apple is now delivering your daily news.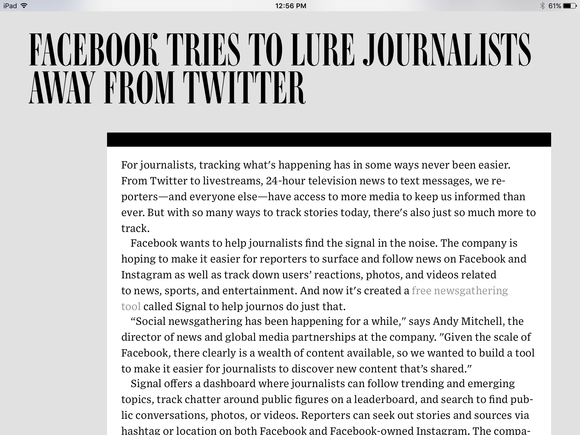 Not every story from an Apple News partner is "enhanced" with multimedia bells and whistles.
If you're reading a story from a publisher that has not partnered with Apple News, then the experience is more bare bones, very similar to any other RSS reader—you'll find the story's headline with a main image and a two-sentence description before it prompts you to read the rest of the article via a link to the publisher's website. Swipe up, and you're instantly taken to the publisher's website to read the entire article. Thankfully, most full articles load surprisingly fast, since they load right in the News app, instead of taking you out of the app and launching in Safari.
Even though Apple is using its iAd platform to sell ads on News, we didn't spot any advertisements at all. Publishers can bring their own ad partners and keep 100 percent of the revenue, too. It's been reported that several publishers like GQ have nabbed sponsorships just for Apple News content.
Previous Page 1 2 3