How to set up two-factor authentication for your Apple ID and iCloud account
It only takes a minute or two to set up.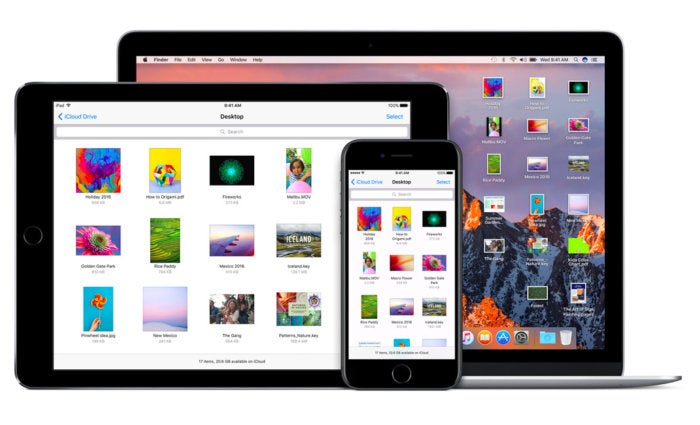 If you aren't using two-factor authentication to protect your Apple ID and iCloud account, you really should do it today. Hackers who claim to have millions of stolen iCloud credentials are demanding Apple pay a ransom or they'll release them—and ZDNet obtained a sample set of credentials and determined they're real.
But guess what? Using two-factor authentication should protect you completely. It's easy to set up, so take a minute and do it now.
You used to be able to set up two-factor on the account settigs page at appleid.apple.com, but now this has to be done on a Mac or iOS device. (Apple ID users who don't have a compatible device can still use an older two-step verification system—see below for more.)
iOS
Follow these steps on an iPad, iPhone, or iPod touch running iOS 9 or later. The iOS device must be protected with a passcode (Settings > Touch ID and Passcode).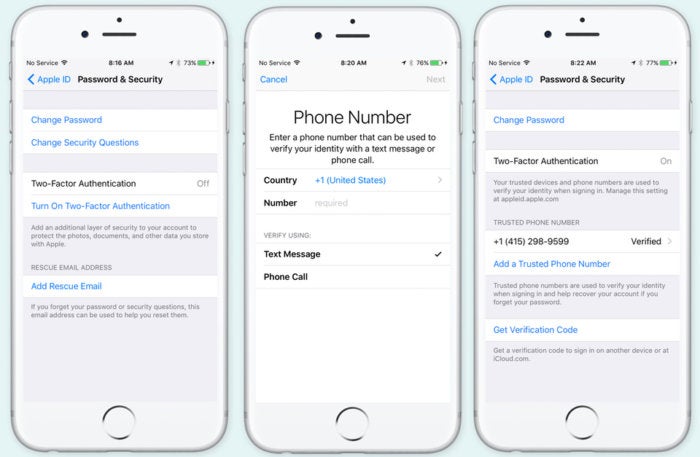 Once you set up two-factor on an iOS device, you'll see a code pop up when you try to log in to iCloud anywhere else. If you don't see a pop-up or get a text message, you can cme back to this Settings > iCloud screen and tap Get Verification Code. (Click to enlarge.)
Launch the Settings app, and go to iCloud. Obviously you need to be signed in with the account you want to protect with two-factor authentication
Tap your Apple ID. It doesn't really look like a button, but it is. Then tap Password & Security in the next menu.
Tap Turn on two-factor authentication. You'll see an explanation screen, and tap Continue.
You may be asked to verify your identity by answering the security questions you set up when you created your Apple ID.
Next, enter a phone number where you can receive a text message or a phone call with a two-factor code. You can also specify if you want a text or a call. Then you'll get that text message or call, and enter the six-digit verification code on the next screen.
That's it! Two-factor is on, and this is your official Trusted Device. The next time you sign on to iCloud.com, or set up your iCloud account on a new device, you'll have to first enter your username and password, and then be prompted to enter a code. That code will come in a pop-up on your trusted device, texted/phoned to the number you provided, or, you can come back to this screen and tap Get Verification Code.
MAC
Setting this up on a Mac is nearly the same steps as on an iOS device. The Mac must be running OS X 10.11, El Capitan.