HTC 10 review: It nails the fundamentals, but offers little innovation
HTC gets the basics right, but doesn't offer enough sizzle to justify the US$699 price.
You can get a pretty great Android phone for $400 these days. Even the Nexus 6P, with its huge AMOLED display and full metal body, is reasonably priced ($499 on Amazon). So if a phone is going to carry a big premium price like the Galaxy S7 or LG G5, it needs to offer a little extra innovation.
The HTC 10 is a refreshing step forward for HTC. It's elegant and reserved, focusing on the four main areas that make a phone great: design, performance, camera, and audio. But while I appreciate the restraint HTC has shown in not throwing tons of questionable features at us, it doesn't take that extra step to offer any real innovation. There's nothing wrong with that—some might even prefer it—but when there are so many good sub-$500 phones on the market, it's hard to justify the HTC 10's $699 price.
Fixing last year's design flaws
HTC could be credited with starting the trend toward solid metal unibody phone designs, but the look and feel of the original HTC One hasn't evolved fast enough. The HTC 10 obviously carries forth its "One M" flagship series lineage, but updated it in all the right ways. The trademark metal body and smooth curved back are still there, and the headphone jack is still in the middle of the top edge. But most of the annoyances from the One M8 and M9 are gone.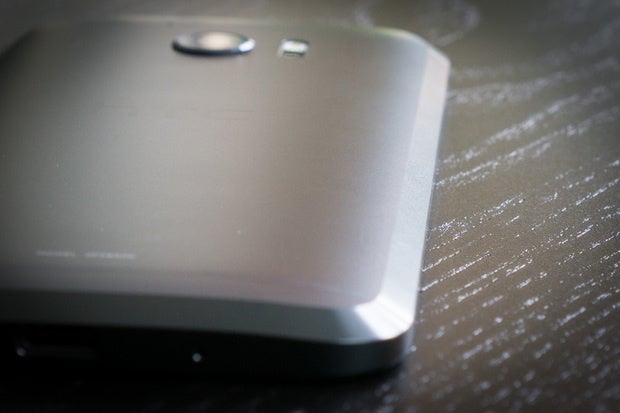 Get a load of that huge beveled edge. Credit: Jason Cross
A wide 45-degree beveled edge makes the phone easy to hold and comfortable to grip. Edge-to-edge glass on the front gives the HTC 10 a sleek modern look, while gracefully getting rid of the big metal "forehead and chin" on the front of past HTC One phones. The big black bar with the HTC logo is no longer found beneath the display. The power and volume buttons on the right edge are easy to find with your thumb. And, yes, the camera module protrudes from the back, but only just slightly.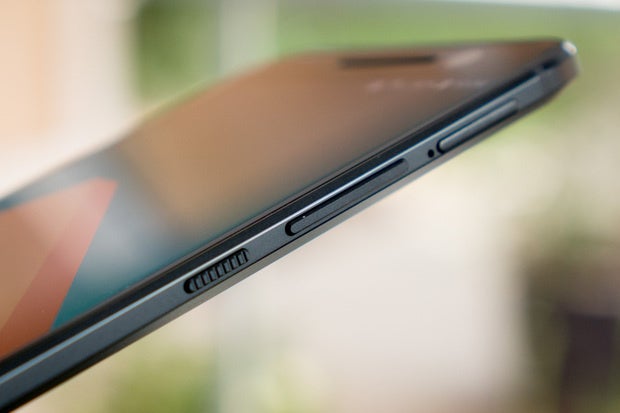 The power and volume buttons are clicky, well-placed, and easy to distinguish with your thumb. Credit: Jason Cross
The combination home button and fingerprint sensor (it's lightning-fast and accurate) is flanked by capacitive Back and Recents buttons. So even though HTC bumped up the screen size to 5.2 inches, the phone is just barely larger than the One M9.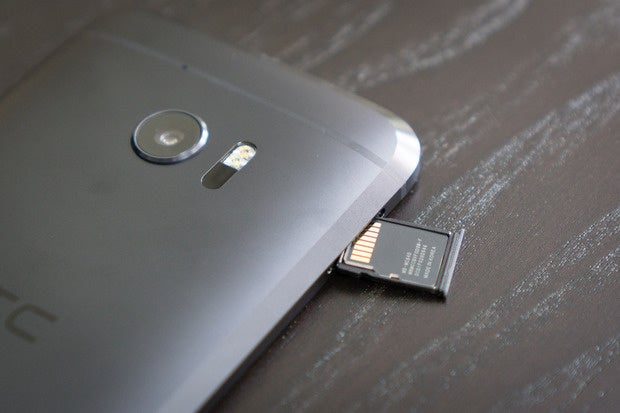 MicroSD cards are definitely a thing this year. Credit: Jason Cross
The result is a rigid, durable-feeling, understated design that looks every bit like a premium phone for 2016—and every bit like an HTC.