HTC 10 review: It nails the fundamentals, but offers little innovation
HTC gets the basics right, but doesn't offer enough sizzle to justify the US$699 price.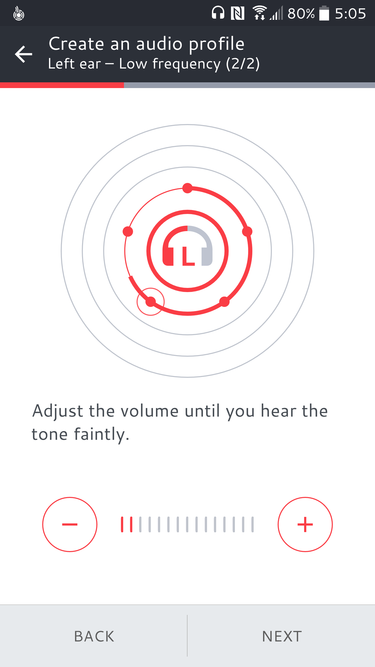 The audio profiling feature can make a big difference if you have crummy headphones.
But it's not all about speakers and headphones. The HTC 10 has a full 24-bit audio DSP and DAC, and can even record 24-bit audio when filming video. If you have a really, really good pair of headphones, and the right audio files, you can enjoy high resolution audio. Frankly, it's probably far more important that a phone sounds great when you listen to Spotify or Pandora, and fortunately, the HTC 10 does.
Sense 8: A very mild Android skin
HTC's Sense interface was a godsend back in the days of KitKat. But stock Android started to gel in Android Lollipop (5.0), and it's even better in Marshmallow. Today, when manufacturers like LG or Samsung change up icons, quick settings, toggles, buttons, and menus to their own design, they're doing more harm than good.
Credit goes to HTC, then, for making Sense 8 stick close to Google's own Android vision. The quick settings shade, recent apps interface, notifications, volume sliders, and most of the Settings menu look almost exactly like stock Android. HTC has made a few tweaks where necessary, and you'll notice differences here and there (the app drawer isn't like Google's, but it's close enough in form and function that you won't care). Most annoying is HTC's insistence on pushing Blinkfeed, which is still "just okay." I'd rather have Google Now cards to the left of my home screen.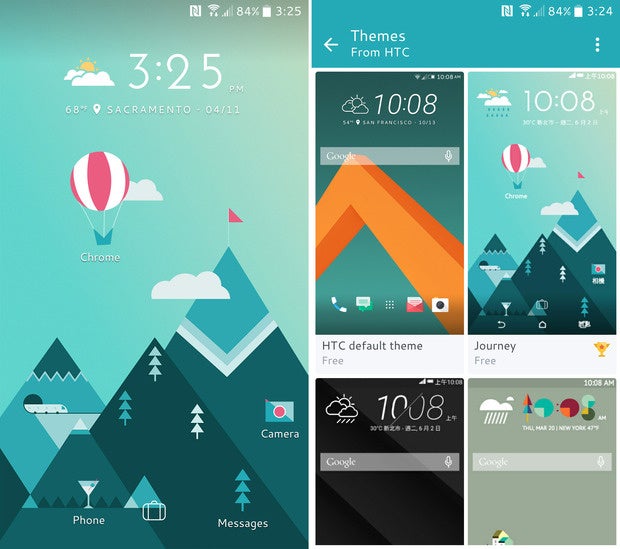 The new Freestyle layouts let you put app links anywhere, attached to stickers (left). The Themes store is full of creative stuff (right).
Which brings us to the topic of bloatware. HTC has cut way back on it, at least in the unlocked carrier-free version I reviewed. Some apps like Facebook, Instagram, and Facebook Messenger are pre-installed and cannot be removed, but the number of such bundled apps are few. Most ultra-premium phones have a lot more cruft.
HTC has even gotten rid of a number of its own apps. It doesn't include it's own browser; you just get Chrome. There's no HTC fitness app, just Google Fit. Given HTC's deal with UnderArmor, this is a delightful surprise. You won't find office apps besides Google Docs, Sheets, Slides, and Keep. HTC scrapped its own gallery app in favor of Google Photos.
HTC hasn't exorcised all its own software, however. The company still ships its own dialer, clock, weather app, and SMS app. None of them are really better than Google's stuff, but they're not worse, and their design fits in well with Material Design standards. Nothing seems out of place.
Previous Page 1 2 3 4 5 Next Page