iPad Pro FAQ: Everything you need to know about Apple's 12.9-inch mega tablet
The iPad Pro was built with serious productivity in mind. Meet the most powerful iOS device ever.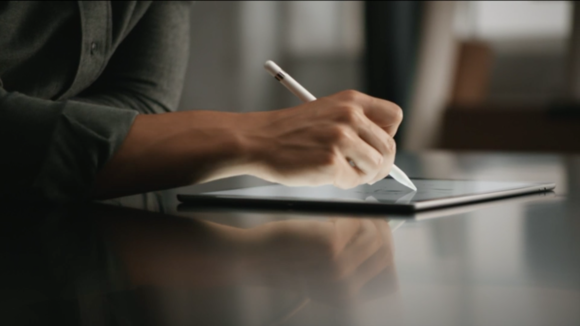 With specs to rival even some Macs, the iPad Pro has the potential to become a serious productivity machine. Even though the iPad Pro won't be available until November, Apple has shared a lot of information about the design and the technology that went into building the device. Here's what we know so far about the iPad Pro, the most powerful iOS device ever.
The basics
When and where will I be able to get it?
The iPad Pro will be available for purchase starting in November on Apple.com, in Apple Stores, and via select carriers and authorized resellers. Apple hasn't yet shared a specific date or pre-order information.
How much does it cost?
The most powerful iPad has a price tag to match. iPad Pro starts at $799 for the 32GB model with Wi-Fi, goes up to $949 for the 64GB model with Wi-Fi, and costs $1079 for the 128GB model with Wi-Fi and cellular capabilities.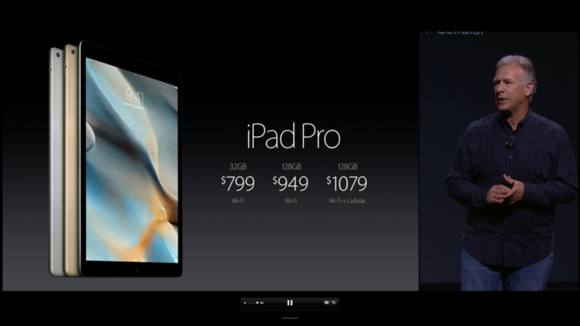 Wait, so I can't get a 32GB cellular model?
It doesn't seem like it, based on what Apple shared yesterday. You must pony up for a 128GB iPad Pro if you want to jump on the Internet without WiFi.
What colors does iPad Pro come in?
Silver, Gold and Space Grey.
No Rose Gold?
No, but can you imagine?
How the Pro compares to other iPads
Is it bigger than previous iPads?
To say the iPad Pro is bigger than other iPads would be an understatement. While the screen on the iPad Air measures 9.7 inches diagonally, the iPad Pro's screen is more than 3 inches larger, measuring 12.9 inches. That's 78 percent more display area than that of iPad Air 2.
The larger sizing is not arbitrary, however. Half the width of the iPad Pro is exactly the height of the iPad Air 2—a perfect geometry for running apps side by side.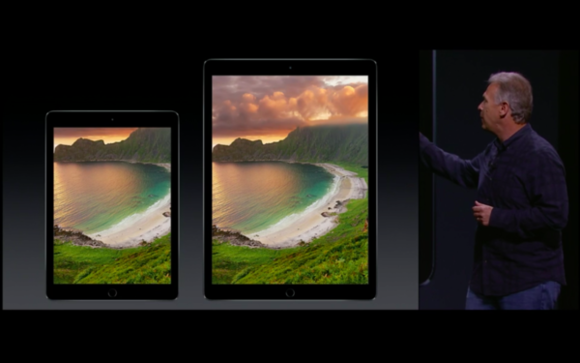 iPad Air 2 (left) vs. iPad Pro (right)
That's a lot of screen size, but how does the display look?
It looks good. The iPad Pro fills up its large screen with 5.6 million pixels in a 2732x2048 resolution (versus the 2048x1536 resolution of the iPad Air 2), making it the highest resolution Retina display Apple has ever produced, even besting the resolution of the 15-inch MacBook Pro. The iPad Pro also boasts double the graphics performance of iPad Air 2, making it ideal for watching movies and playing video games.
Wow. But should I be worried that the sound quality won't be as good?
Only final testing will tell, but the specs are promising. iPad Pro is equipped with four speakers, one near each corner to create an immersive "soundstage" experience. These speakers have also been programmed to produce a well-balanced sound, whether you are holding the iPad Pro vertically or horizontally. And a new casing design gives the Pro speakers 61 percent more back volume, a wider frequency range and up to 3x more acoustic output than previous iPads.