iPad Pro FAQ: Everything you need to know about Apple's 12.9-inch mega tablet
The iPad Pro was built with serious productivity in mind. Meet the most powerful iOS device ever.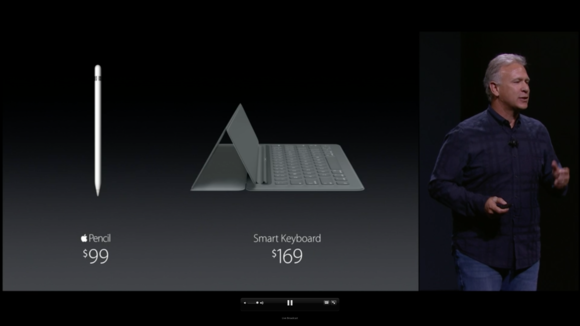 New accessories: Smart Keyboard & Apple Pencil
How does the Smart Keyboard work?
Think of the iPad Smart Cover but with a slim, foldable, lightweight, water-resistant, 4 mm keyboard built in. In addition to using it to type, you can fold up the Smart Keyboard to prop up the iPad Pro or cover up the screen completely.
How do you hook it up to the iPad Pro?
Apple has created a new three-pronged Smart Connector that allows for the Smart Keyboard to be connected to the iPad without plugs or wires or Bluetooth pairing. It's similar to how the Apple Watch's diagnostic port works. The Smart Connector allows for the seamless transfer of data and power between devices, so you won't have to charge the Smart Keyboard.
Hmmm... sounds a lot like the Surface tablet keyboards.
Yeah.
How much does the Smart Keyboard cost?
You can get it for $169 starting in November.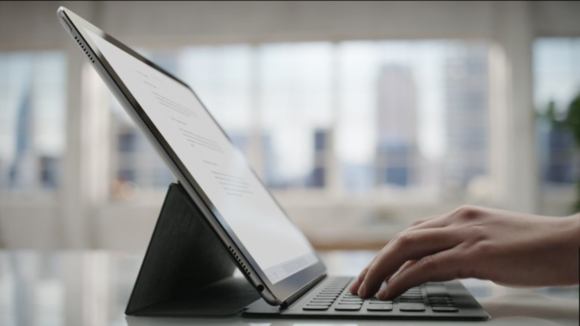 And what's so special about Apple Pencil?
Apple's first stylus for the iPad Pro is pretty self-explanatory. You can use it to add handwritten notes to your digital documents, but it's also got some cool technology that will be particularly intriguing for sketch artists. Apple Pencil has several sensors on both its case and the tip that can detect the position, pressure, angle, and orientation of your strokes. Draw gently on the screen to create light strokes, or press down to draw thicker lines. Two sensors on the tip work with Multi-Touch display to detect whenever you're tilting the Pencil to create a shading effect. Apple Pencil can also be used simultaneously with your fingers, too, for those who have yet to graduate past the finger paintings stage.
How do you charge Apple Pencil?
Instead of an eraser, the Apple Pencil boasts a Lighting connector. Simply take off the cap and plug the Pencil into your iPad Pro. Fully charged, Apple Pencil lasts up to 12 hours. And just having the Pencil charging for 15 seconds will get you 30 minutes of sketching time.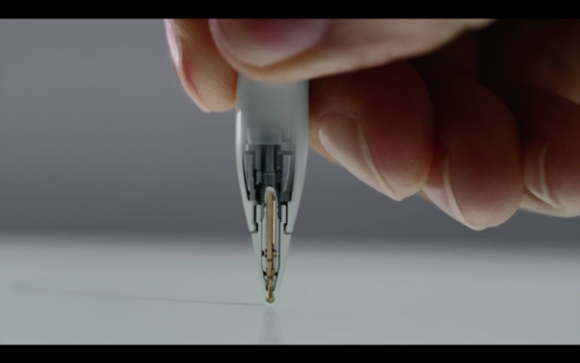 Any other accessories?
Yes, Apple also has new Smart Covers and Silicone Cases to outfit your iPad Pro. The Smart Cover comes in two colors: charcoal gray and white.
Previous Page 1 2 3