iPhone 7 and 7 Plus FAQ: Everything you need to know about Apple's new phones
Preorders start late Thursday night/early Friday morning. Read our guide and then decide.
Apple's annual iPhone event was jam-packed with information, but between the lingering look at the new jet black finish and all the business about AirPods, you may have missed some important details about the iPhone 7 and 7 Plus.
But we've got you covered. Here's everything you may have missed during Apple marketing VP Phil Schiller's presentation, plus some facts he didn't mention, in case you're thinking of upgrading to a 7 but can't quite decide. For more information, take a look at our iPhone 7 hands-on.
The basics
When can I get the new iPhones?
The iPhone 7 and iPhone 7 Plus go on sale Friday, Sept. 16 in more than 25 countries: Australia, Austria, Belgium, Canada, China, Denmark, Finland, France, Germany, Hong Kong, Ireland, Italy, Japan, Luxembourg, Mexico, Netherlands, New Zealand, Norway, Portugal, Puerto Rico, Singapore, Spain, Sweden, Switzerland, Taiwan, United Arab Emirates, the United Kingdom, the U.S., and the U.S. Virgin Islands. Preorders begin Friday, Sept. 9.
The following Friday, Sept. 23, the new iPhones go on sale in Andorra, Bahrain, Bosnia and Herzegovina, Bulgaria, Croatia, Cyprus, Czech Republic, Estonia, Greece, Greenland, Guernsey, Hungary, Iceland, Isle of Man, Jersey, Kosovo, Kuwait, Latvia, Liechtenstein, Lithuania, Maldives, Malta, Monaco, Poland, Qatar, Romania, Russia, Saudi Arabia, Slovakia and Slovenia.
In India, the iPhone 7 and 7 Plus will be available Friday, Oct. 7.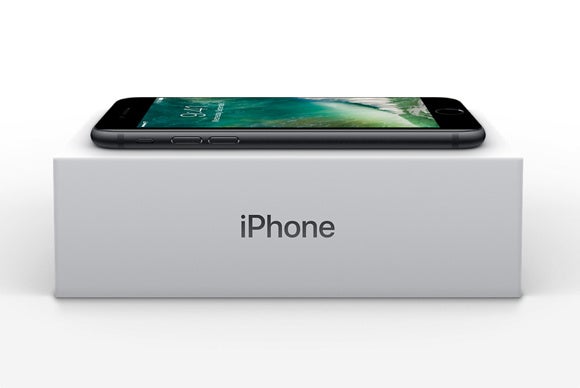 How much do the new phones cost?
In the U.S., the unsubsidized iPhone 7 starts at $649 for a 32GB base model and the 7 Plus starts at $769. Apple has phased out the 16GB storage option for all but the iPhone SE.
Both the iPhone 7 and 7 Plus will offer 32GB, 128GB, and 256GB of storage.
Apple's iPhone Upgrade Program, available to buyers in the U.S., U.K., and China, gives you the option to buy an unlocked iPhone 7 or 7 Plus with AppleCare+ through your carrier of choice for $32 a month and up. (Prices vary based on country, iPhone model, and storage size.) The upgrade program also lets you trade in your iPhone next year for the latest model.
Which carriers are offering the iPhone 7 and 7 Plus?
You can buy phones directly from AT&T, Verizon, T-Mobile, and Sprint in the U.S., or you can buy an unlocked phone from Apple to use on any network you'd like through the iPhone Upgrade Program.
What colors can I buy?
The new iPhones come in silver, gold, and rose gold, plus two brand new colors: black and jet black.
What's the difference? One is an anodized matte finish, while the jet version is a high-gloss, inky black. Apple showed off the jet black model's engineering process in a Jony Ive-narrated video during the Sept. 7 iPhone launch event. The new finish was crafted from bead-blasted aluminum (or, as Ive charmingly puts it, "aluminium") that then goes through a nine-step anodization and polishing process. The finished product is so glossy that you can't tell the difference between the glass display and the aluminum body. The down side: The jet black is also more prone to fingerprint smudges and scratches, so you might want to snag a case for that model.