iPhone 7 and 7 Plus FAQ: Everything you need to know about Apple's new phones
Preorders start late Thursday night/early Friday morning. Read our guide and then decide.
The Home button belies an internal feature, the new Taptic Engine, which responds with physical feedback—vibration at varying levels of intensity that you can customize—when you perform a function on your phone. Apple is opening up the Taptic Engine to developers with an API, so imagine what the possibilities could be for games and other apps.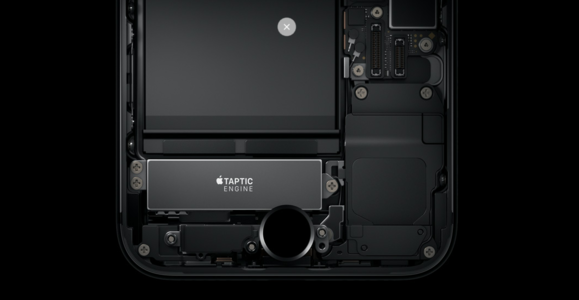 Apple
OK that's all great, but what about battery life?
One of the benefits is removing the headphone jack was a bigger battery (we're not yet sure how big, but we're sure our pals at iFixIt will find out soon enough). Apple says the iPhone 7 lasts up to two hours longer than the 6s and the 7 Plus lasts up to one more longer than the 6s Plus. Not too shabby. Some of the gains could be from the more efficient four-core A10 Fusion processor rather than just a higher-capacity battery, but as long as we can squeeze out more time between charges, that's what really matters.
Will my iPhone 6s or 6s Plus case fit the iPhone 7 or 7 Plus?
Nope, sorry. The 7 Plus's dual lenses make 6s Plus cases incompatible. And while the 4.7-inch iPhone 7 is the same size as last year's 6s, the camera is much larger, so the chances of your old case fitting this phone aren't great. It's possible a bumper-style case would fit, but for the most part you'll want a new case for your new iPhone 7.
Previous Page 1 2 3 4