iPhone 8 rumors: New evidence points to wireless charging and waterproof specs really happening
Rumors are already swirling about the "revolutionary" 2017 iPhone. Here's all the latest.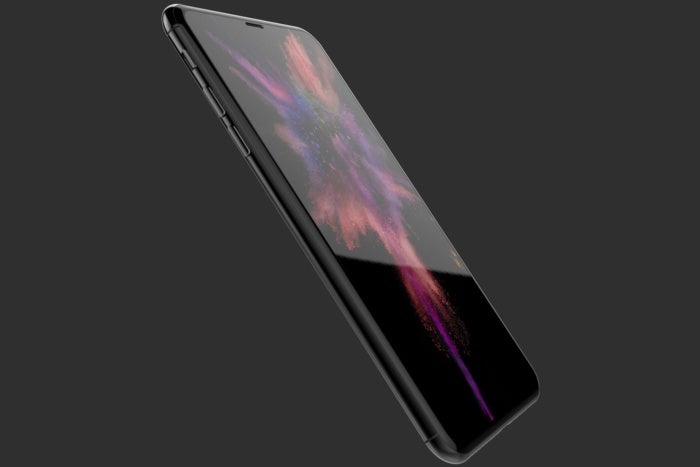 Poor iPhone 7—we're only halfway through its first year and it's already totally overshadowed by whatever is coming next. After all, 2017 marks the iPhone's 10th birthday, so Apple is reportedly gearing up to make its anniversary edition extra special.
We'll keep track of the latest rumors and how plausible they are, and we'll put them in one spot (this one!) so you can pop on over whenever you want to read the latest.
If you passed on the iPhone 7 to wait for the iPhone 8—or the iPhone 7s or whatever name Apple decides to use—it sounds like the next phone could be the design refresh you were waiting for. Just don't expect the headphone jack to return.
What's the latest?
The rumor: The iPhone 8 will feature both waterproof capabilities and wireless charging, according to a new report in Nikkei Asian Review. The information comes from Wistron, one of Apple's assembly companies, which told shareholders on Wednesday that the new features will "alter the assembly process a bit." Apple made last year's iPhone 7 the first to be considered water-resistant, and we've heard previously that Apple is seriously considering wireless charging. It's unclear, though, whether the all new 2017 iPhone will sport these new capabilities.
Plausible? It makes sense that Apple would want to take the iPhone 8 one step further in terms of water-resistance, so making it technically waterproof is the next logical step. Apple is notoriously cautious in designating its products waterproof or even water-resistant, though, so we'll see if the company makes this claim in the upcoming iPhones.
As for wireless charging, all things point to this actually happening. Apple joined the Wireless Power Consortium last year, and previous rumors have even indicated that all new iPhone models being released this year will feature wireless charging. So if you're going to bet on an all-new feature, wireless charging is as close to a safe bet as we'll get before launch date.
Facial recognition instead of Touch ID?
The rumor: Apple first tried to integrate a fingerprint sensor in the iPhone 8's virtual Home button, but it wasn't working out. So, according to a "FoxconnInsider" on Reddit, Apple is now considering using facial recognition instead of Touch ID to unlock the device. The source, who posted on a Reddit AMA, also called rumors of moving the fingerprint sensor to the back of the device "misinformation."
Plausible? Can Reddit be a reliable source? In most cases, we'd venture to say no. However, the source of this Reddit AMA was apparently verified by the moderators of the /apple subreddit. Plus, 9to5Mac points out that FoxconnInsider has been a reliable source of information from Apple's supply chain before. Overall, it sounds like Apple is adamant about not moving the fingerprint sensor to the back of the device, so expect a new solution, whether that's facial recognition, fingerprint sensor working properly via the Home button or a combination of both technologies.
1 2 3 4 5 6 7 8 9 10 11 12 Next Page