iPhone 8 rumors: New evidence points to wireless charging and waterproof specs really happening
Rumors are already swirling about the "revolutionary" 2017 iPhone. Here's all the latest.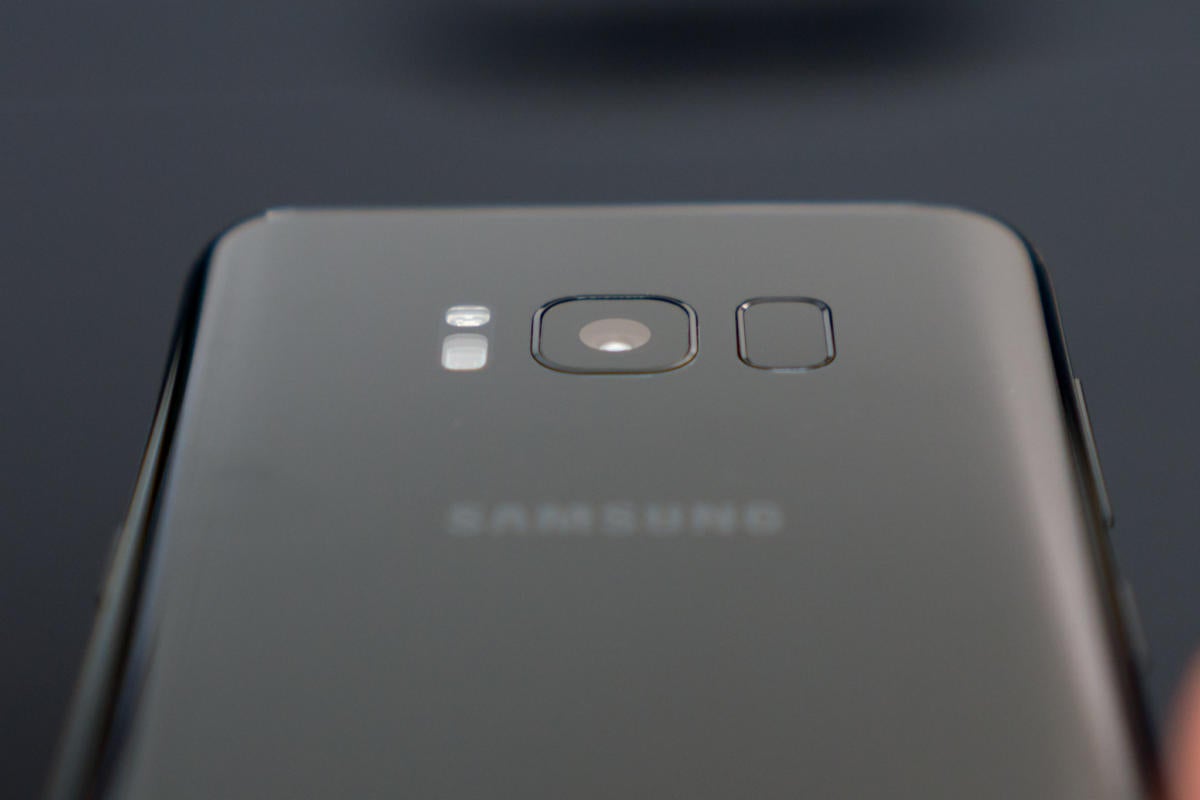 Jason Cross/IDG. We hope Apple doesn't pull a Samsung and stick Touch ID on the back of the iPhone.
An overhauled camera?
The rumor: We thought the iPhone 7 Plus had a killer camera, but the iPhone 8 could change the entire game. According to Bloomberg, Apple is testing overhauled cameras on both the front and back of the 10th anniversary iPhone. Unlike the 7 Plus, the iPhone 8's dual cameras will be stacked on top of of each other instead of side by side. That should make for better photos. But more importantly, the front-facing camera may also include two lenses with augmented reality features and a Portrait mode for selfies.

Plausible? Bloomberg's track record for iPhone rumors is pretty solid, although Apple is clearly testing a slew of features and not all of them will make it into the 10th anniversary model. However, given CEO Tim Cook's recent comments about augmented reality and the success of the iPhone 7 Plus and its standout camera, it seems likely that Apple will make the iPhone 8's photography features even better.
100 million OLED displays ordered from Samsung?
The rumor: According to Bloomberg, Apple has placed an order for 100 million OLED displays from Samsung. Furthermore, Samsung is rumored to be the sole supplier of OLED displays for the new iPhone 8, because other manufacturers don't have the capacity to make mass quantities.
Plausible? The rumor that Apple is moving to OLED for the iPhone 8 is pretty solid, with recurring reports that continue to to corroborate that information. The only thing we're still uncertain about is whether these OLED displays will be flat or curved. Originally, it seemed like Apple had come across a few roadblocks finding a supplier that could produce enough curved OLEDs for the iPhone 8, but more recent reports make it sound like Samsung has stepped up to the challenge.
It's still unclear just how curved the screen will be. According to Bloomberg, the latest iPhone 8 prototype features a flat OLED screen with a slightly curved glass front meeting a steel frame with an aluminum back. But Apple is still testing iPhones with glass backs and more dramatic curves, so anything is possible.
A $1,000 iPhone?
The rumor: According to Fast Company, this very-special 10th anniversary edition of the iPhone could cost more than $1,000. The higher price tag is due to the fact that this new iPhone 8 will boast an OLED display that will cost Apple twice as much to manufacture. A UBS analyst has added to the price speculation, stating that the entry-level iPhone 8 will be about $850 to $900.
Previous Page 1 2 3 4 5 6 7 8 9 10 11 12 Next Page