Is the iPhone SE a cheap cannibal of Apple's higher-end phones?
Examining previous phone upgrades, it's clear the iPhone SE fits Apple's previous pricing patterns.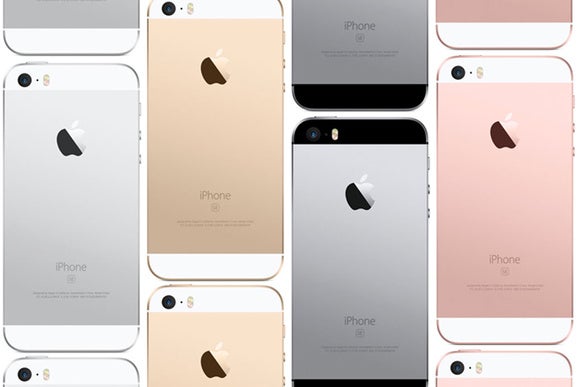 If there's one consistent theme at Apple since the 1998 release of the iMac, it's that the company stopped trying to compete on price as it simplified its product matrix. Apple returned to financial health and has thrived because it keeps its margins fat, even when competitors are slicing theirs.
So why did Apple introduce a new $400 entry-level phone and cut $50 off the price of the existing Apple Watch models? At first glance, both moves seemed out of character, even though the Apple Watch has been on the market for a year, and the iPhone SE has a frame identical to the iPhone 5s—though its innards are thoroughly up to date.
Many commentators have previously noted that Apple has a punctuated drumbeat of price reductions on its phones as they age and new models appear; iPad models had less predictability. I looked at major feature introductions, time lapsed since they were incorporated on new phones, and the first, second, and third year pricing of each iPhone model on the market. The iPhone SE fits neatly into Apple's previous rubric, as does the Apple Watch into what may be a new smaller set of steps.
The question to ask about Apple's pricing is whether it's cannibalizing its own sales or killing its darlings—both horrible phrases that are apt. Does pricing the iPhone "low" steal sales from higher-end models that generate more net revenue per unit, even if they have the same percentage of profit margin? Or was it time for the iPhone 5s to die—seemingly six months ahead of the usual schedule—to move its customers along?
The price move on the Watch is harder to fathom, because a price drop without a new product on the market is a sign from most companies that sales haven't been as robust as predicted, a new model is coming out in the near future, and it's time to clear out inventory. With Apple, this is harder to interpret, because it keeps older models of iPhone and iPad on the market for years, and continues to support them with OS updates for multiple years after the model's initial introduction.
Looking at the iPhone's price ratchets
It's not a new observation that Apple lowers its prices on older models when it introduces new ones, but until charting it, I didn't realize quite how consistent it's been since the release of the iPhone 3Gs. Starting in 2009, Apple dropped each previous model year's price by $100. There are a handful of what seem like exception, but they turn out to be variants in storage: an iPhone introduced with a minimum 16GB model (like the iPhone 5/5c series) dropped $200 in a subsequent year when it was only offered with 8GB of storage.