LG G5 review: LG's appetite for risk is admirable, but doesn't pay off
With an improved battery swapping system, the LG G5 isn't a bad phone, per se. But various other features probably looked better in the R&D lab than they do in real life.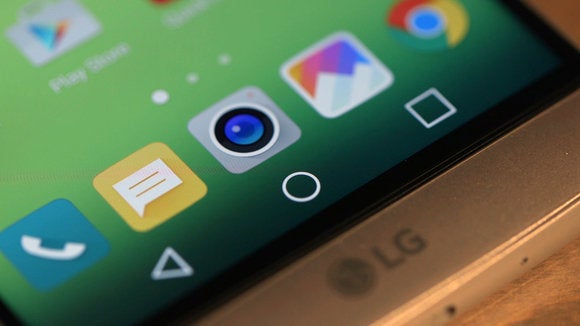 See anything missing? Yeah, the LG G5 ships without an app drawer. If you want it back, you'll need to install a separate launcher. Credit: Dan Masaoka
In LG's new world order, you can sort apps by name or download date; create different grid arrangements (4x4, 4x5 or 5x5); and hide apps by checking which ones you want to banish from the home screen. But, no, you can't have an app drawer unless you download a separate launcher.
Installing the Google Now launcher brings back the app drawer. You can also download LG SmartWorld, do a search for Home 4.0, and install that add-on to bring back the app drawer. LG tells me this will become an over-the-air update later this month, so, clearly, LG's Leeroy Jenkins foray into "Advanced UX" is being reconsidered.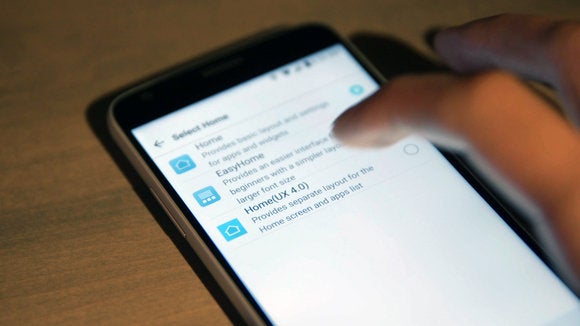 You can get the app drawer back if you download a different launcher from LG. Credit: Dan Masaoka
Is a wide-angle camera a real innovation?
One of the best features of last year's G4 is its 16-megapixel rear camera with f/1.8 aperture and laser autofocus. The sensor itself is great, but the phone's manual software controls are even better. The G4 lets you manually adjust white balance, focus, exposure, ISO, and shutter speed—from 1/3200ths to an insane 30 seconds. You can even save your shots as RAW files. The upshot is that you can execute a wide range of effects and treatments with editing software that were heretofore only available in expensive stand-alone cameras.
The camera package is one of the reasons I recommended the G4 so highly. And now that very same package is back in the G5. But this time it's augmented by a second rear camera... which is more gimmicky and one-dimensional than impressive.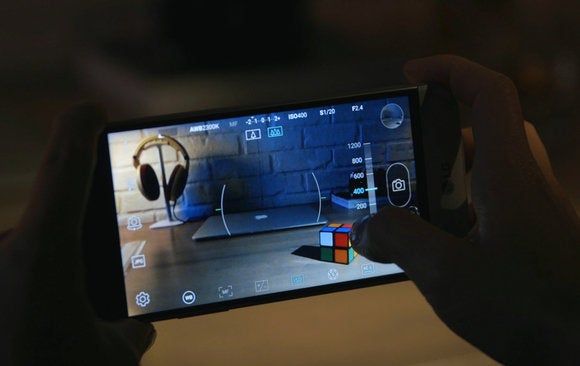 The LG G5's manual camera controls give you DSLR-caliber options, like controlling ISO. Credit: Dan Masaoka
The second camera is only 8 megapixels and the aperture drops down in quality to f/2.4. But where the standard rear camera is limited to a 78-degree field of view, the second camera can capture a more panoramic image with a field of view of 135 degrees. Both cameras share a single software interface, and you switch from one to the other by pinch-zooming on your camera preview screen.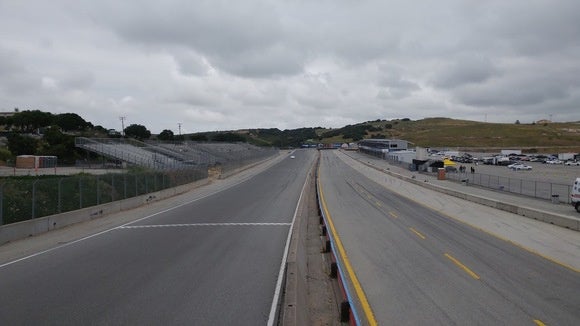 The front straight at Laguna Seca, shot from the flag station with the LG G5's standard 16-megapixel camera at its widest (78 degrees) field of view. Credit: Jon Phillips
Previous Page 1 2 3 4 5 6 7 Next Page