LG G5 review: LG's appetite for risk is admirable, but doesn't pay off
With an improved battery swapping system, the LG G5 isn't a bad phone, per se. But various other features probably looked better in the R&D lab than they do in real life.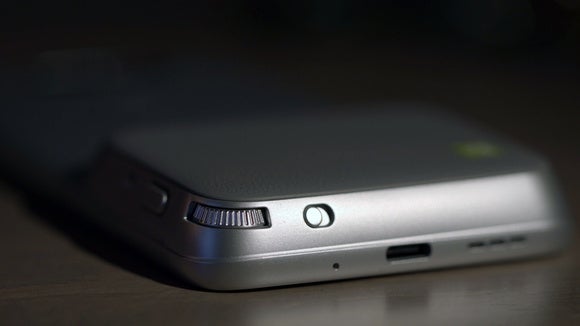 The Cam Plus Friends module is a clever but poorly executed idea. The jog wheel for controlling zoom just isn't easy to use. Credit: Dan Masaoka
Next up, we have the Hi-Fi Plus with B&O Play, a digital-to-audio converter (DAC) that's supposed to improve the G5's sound quality. It's not currently cleared by the FCC for sale in America, and probably never will be. But that's okay, because when I tested the Hi-Fi Plus with the pre-production Korean version of the G5, I couldn't hear any improvement in sound quality whatsoever.
Would the DAC suddenly make a difference if the G5 was feeding its signal to an external DJ set-up? Perhaps. But who's going to do this? For that matter, who will tolerate cold-swapping LG's chins just to listen to slightly better sound fidelity? Fact is, the G5's standard audio is quite good and loud, so who needs more?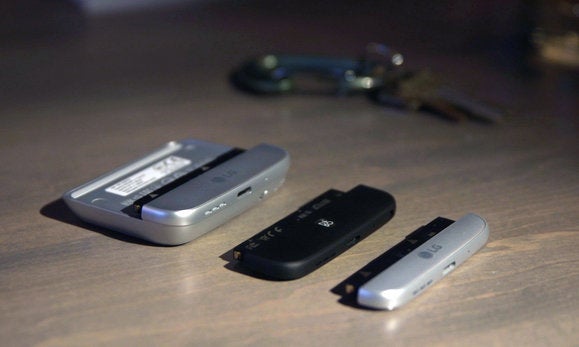 The three chins. From left to right: Cam Plus, Hi-Fi Plus, and the standard chinny-chin-chin. Credit: Dan Masaoka
It's also worth noting Hi-Fi Plus introduces an even wider "chin gap," and only works with wired earbuds, which I no longer use in this age of Bluetooth headsets. Finally, the module slightly lengthens the G5's total package, and, like the Cam Plus, forces you to find a home for the chin that came with the phone.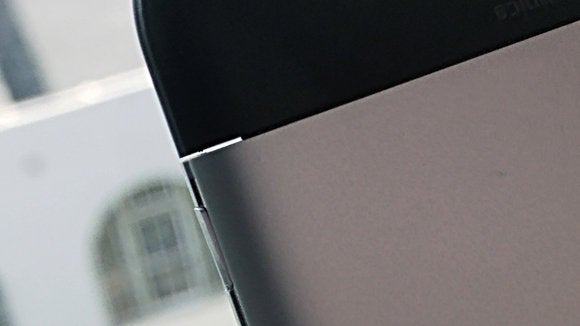 Here's the chin gap with the Hi-Fi Plus installed. You can see daylight through the other side. Credit: Jon Phillips
Paying the price for bold ideas
I was more enthused by the G5 when I wrote my 24-hour impressions of the pre-production unit. But now that I've spent quality time with the phone, and have had a chance to play with the Friends, I'm left disappointed.
We have to applaud LG for taking so many risks—overhauling battery extraction, ditching the app drawer, adding a second camera, and beating other manufacturers to the modular accessory punch. But each of these innovations is flawed to one degree or another, casting a dark shadow on a phone that otherwise does have a lot of offer.
If a friend said she was thinking of buying the G5 for its state-of-the-art processor, breathtaking screen, killer manual camera controls, and removable battery, I wouldn't try to dissuade her. But this is still a phone that earns 3.5 stars. It's just got too many problems to earn a higher score.