New leaks give us clearest view yet of LG Nexus phone
The evidence keeps piling up that we'll soon see some type of Nexus 5 follow-up, complete with a fingerprint sensor on the back.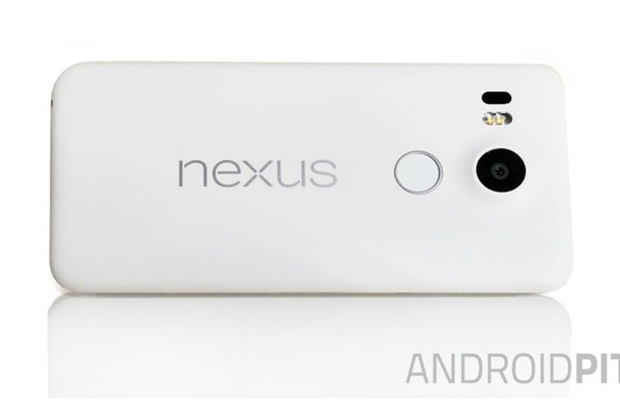 Credit: AndroidPit
Thanks to some leaky sources, we have a pretty solid idea of what LG's new Nexus phone will look like.
AndroidPit offered up two images, one with a side view, and a clearer look of the back that is consistent with an earlier photo.
The side view indicates a camera lens protruding from the white back cover. The phone could be rather thin, making it difficult to get the lens flush.


Here's a side view, which gives us a look at how far out the camera lens extends from the body. Credit: AndroidPit
Again there's a round fingerprint sensor pictured on the back. Android Marshmallow will support fingerprint scanners, so smartphone makers won't have to build in their own software anymore to interact with Android.
The report also says the phone will be called the Nexus 5X, though we haven't seen any official Google documentation to confirm this. If the rumors are right, we should know by the end of the month what Google and LG created.
The story behind the story: All indications are that Google will release two Nexus phones: one from LG and another from Huawei. According to Android Police, the Nexus 5 will have a Snapdragon 808 processor, 3GB of RAM, a 5.2" 1080p display, 16 or 32GB of internal storage, a 2700 mAh non-removable battery, and come in white, black, and blue options for the back cover.