OnePlus 5: Everything you need to know about the budget flagship
The OnePlus 5 is here, bringing a Snapdragon 835 chip, dual camera system, and higher price tag.
While the battery might not quite be big enough to get through a full day of heavy use, the 5 uses OnePlus' proprietary Dash Charge system to power up quicker than its competitors. However, since the OnePlus 5 has an aluminum back, it doesn't support wireless charging like the S8 and G6.
OnePlus 5 camera
OnePlus has hyped the heck out of the camera in the OnePlus 5. It has ditched the single shooter in favor of a dual-camera system, pairing a custom Sony IMX398 16MP sensor with a large f/1.7 aperture with a 20MP telephoto one. Around the front you get a 16MP lens with f/2.0 aperture.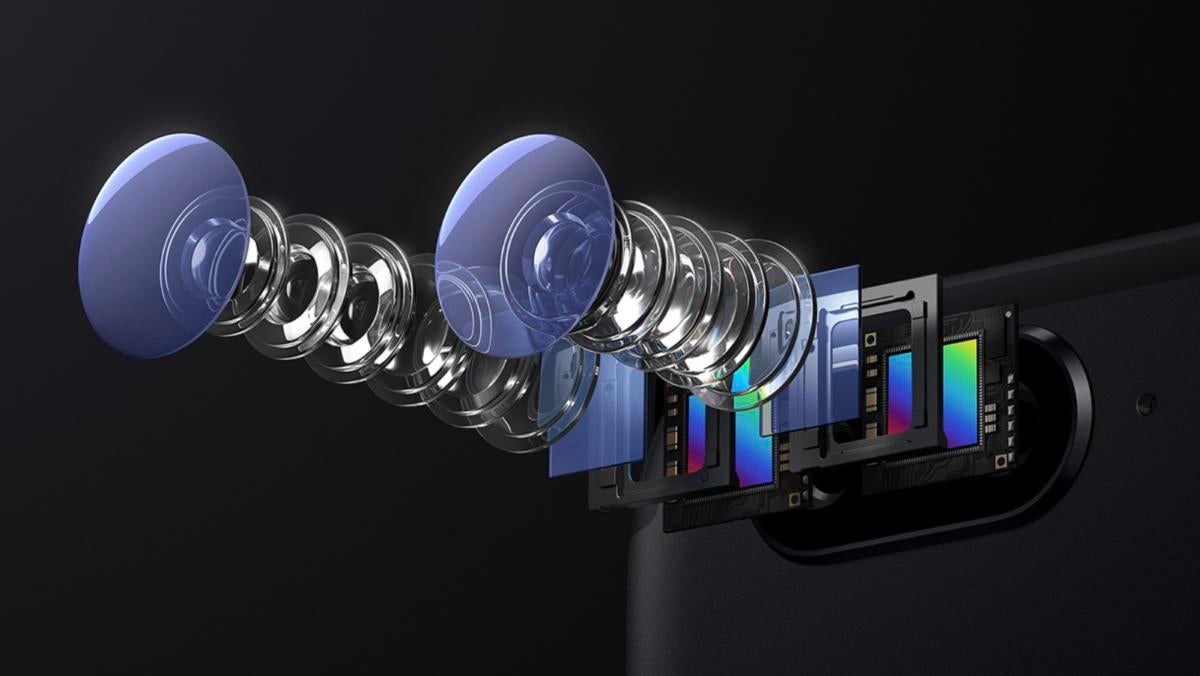 The OnePlus 5 features dual 16MP and 20MP sensors.
Like HTC, OnePlus has partnered with camera benchmark kings DxOMark to enhance the OnePlus 5's camera acumen so it can capture "some of the clearest photos around." The system brings Fast AF and Smart Capture that will let you take shots instantaneously while filtering out noise and inconsistencies in low-light situations, as well as improved HDR and a portrait mode that simulates a depth of field. It also features 2x optical zoom (8x when combined with the digital zoom) as a pro mode that includes a histogram so you can fine-tune the pixels, but notably neither lens features optical image stabilization.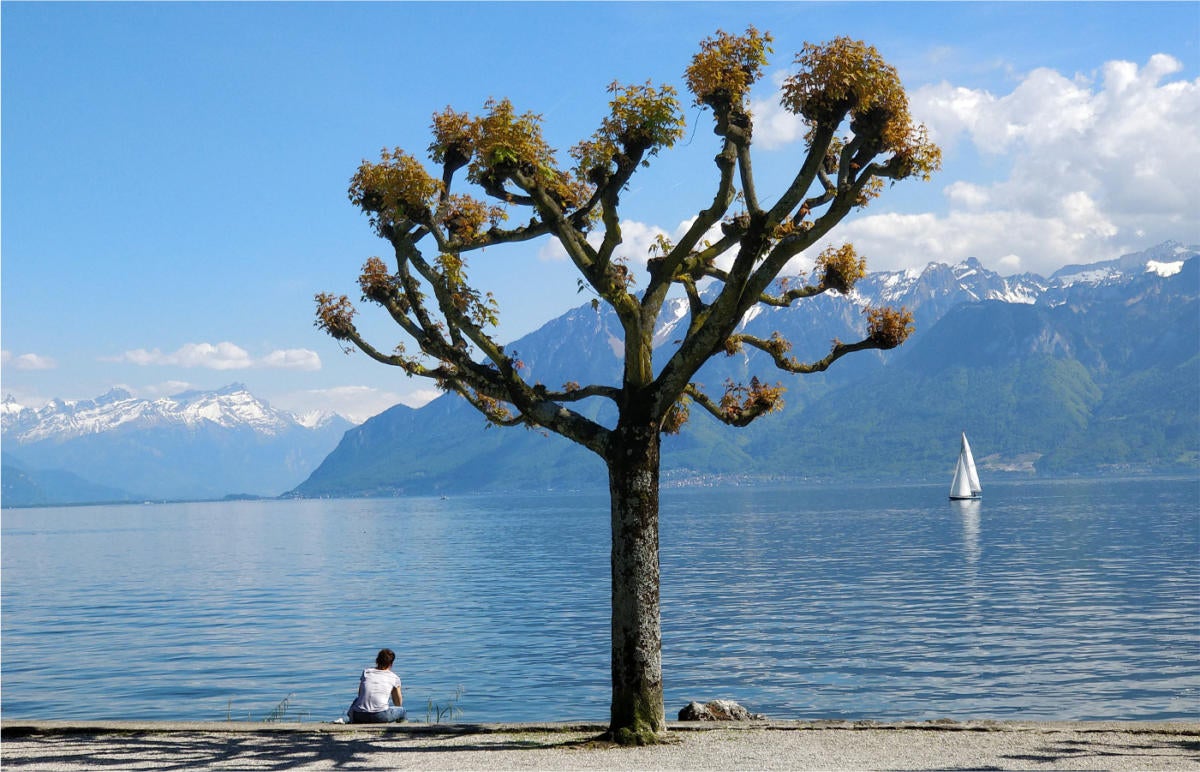 The images OnePlus showed off are predictably stunning, but we'll see how it performs in our testing.
OnePlus has provided some sample photos to show off the 5's photography prowess, and it's clear it has put a lot of effort into improving the camera in its flagship. However, we won't know for sure how good it is until we put it through its paces to see how it stacks up against our current champion, the LG G6.
OnePlus 5 OS
The OnePlus 5 runs OxygenOS based on Android 7.1.1 Nougat. Previous iterations haven't strayed too far from stock Android, and the OnePlus 5's version is no different. But there are some new features.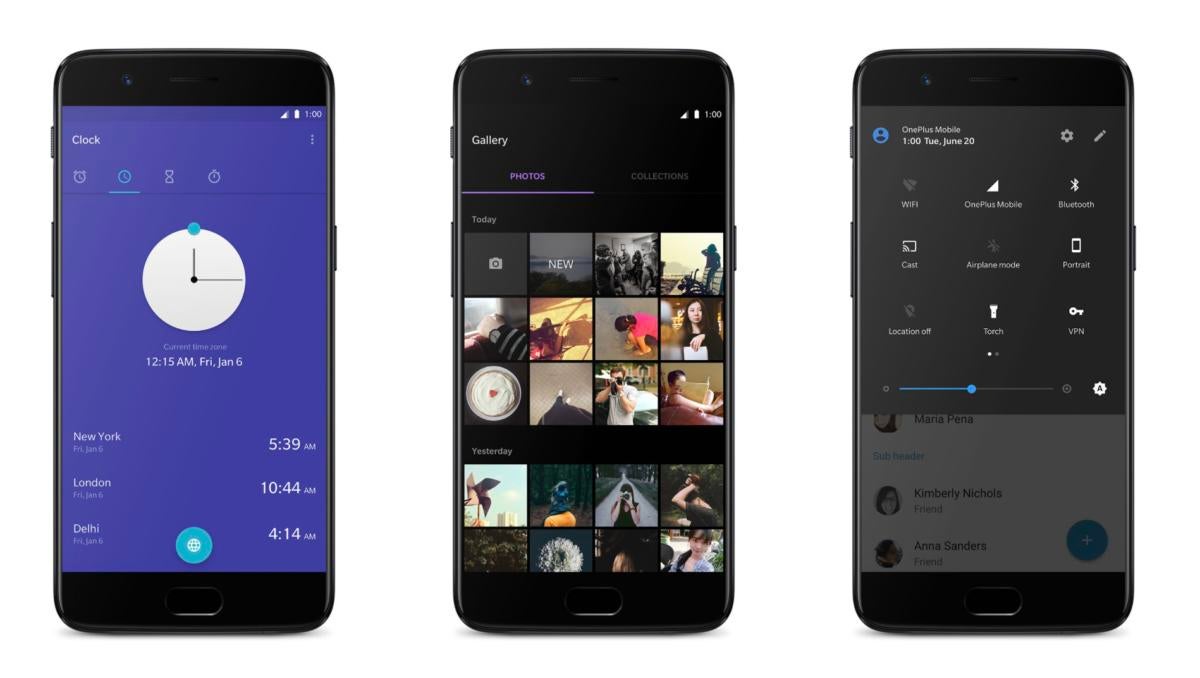 OxygenOS doesn't mess with Android too much, but there are some changes.
As you use it, it will learn your habits and prioritize your apps accordingly on a new quick-launch page. A Do Not Disturb mode just for gaming will block notifications and disable the soft buttons for an uninterrupted experience. Secure Box lets you lock up documents, photos, and videos behind a fingerprint- or pin-protected folder. And a new reading mode will optimize the display in apps like Amazon's Kindle reader to make words easier on your eyes.