PSA: Make sure your Nexus 6P case doesn't cover up the laser autofocus
This design subtlety has clearly escaped the attention of some third-party case makers. Don't let it ruin your photos.

Credit: Florence Ion
If you're on the lookout for a case to suit up your Nexus 6P, pay attention to this little detail.
Apparently many third-party cases don't have a hole for the laser autofocus sensor, which is a critical hardware component for Nexus 6P photography. It's located just to the right of the flash. You'll get a close up if you watch Google's launch video.
If you go to the Google Store, you'll notice that the cases for sale all have enough space around the camera to account for the laser autofocus. Some third-party cases have cutouts around the lens and flash, but cover the area where the laser autofocus resides.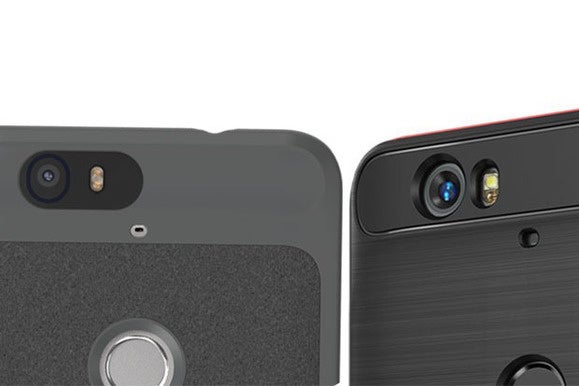 Left: Cases on the Google Store leave plenty of room to the right of the flash. Right: Some third-party cases cover this area, where the laser autofocus lives.
There are several different cases available on the Google Store, so going with one of those might be your best bet.
The impact on you: here was a lot to like in our hands-on with the Nexus 6P. But if you snag the wrong case it could significantly degrade your picture quality. Google really played up the phone's camera performance, so you don't want to do anything that will get in the way of great shots on your next vacation.