Report: HTC Aero to be sold as the One A9, with mid-range specs and iPhone-like design
HTC needs to start selling some phones in order to recover from its severe financial rut, but its latest looks like an iPhone clone.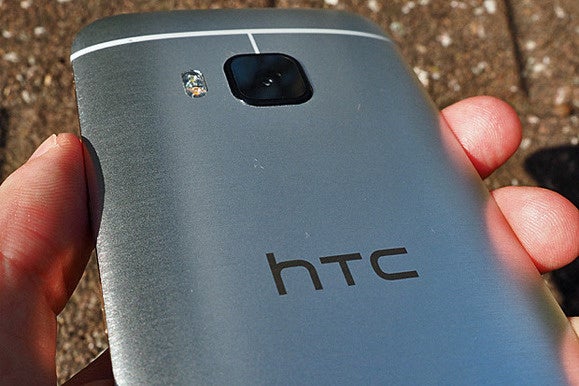 We now have a full reveal of HTC's next smartphone, and boy does it look like an iPhone.
Evan Blass took to his @evleaks Twitter account to detail specs and promotional material for the HTC One A9, which he says is the official name for the phone in development under the name HTC Aero.
HTC Aero. Also: Intro - https://t.co/tu4JtfFgQN Branding - https://t.co/7KROIOrrIp Specs - https://t.co/I3AHAKpRs1 pic.twitter.com/cFYtDgJYc8

— Evan Blass (@evleaks) September 23, 2015
As you may notice from the images, the new phone looks very much like iPhone 6. The color scheme is even peculiarly like the space gray and other options that Apple sells.
In terms of specs, this is definitely going to be a mid-range device, with a Snapdragon 617 CPU, 2GB of RAM, a 1080p screen, and 13-megapixel camera (four megapixels on the front). The device is at least thin, coming in at 7mm.
Why this matters: HTC is in serious financial straits, with the company's stock recently getting dropped from Taiwan's own stock exchange. However, with so many good flagships like the Samsung series, LG G4, and reasonably priced phones like the Moto X Pure Edition it's difficult to imagine an opening for HTC. Another device that tries to mimic the iPhone is rather unspectacular.