Samsung targets the enterprise with Galaxy S8 and S8+
The Samsung Galaxy S8 and S8+ are two stunning devices for consumers, but business users and IT departments will find a lot to love about the new smartphones, too.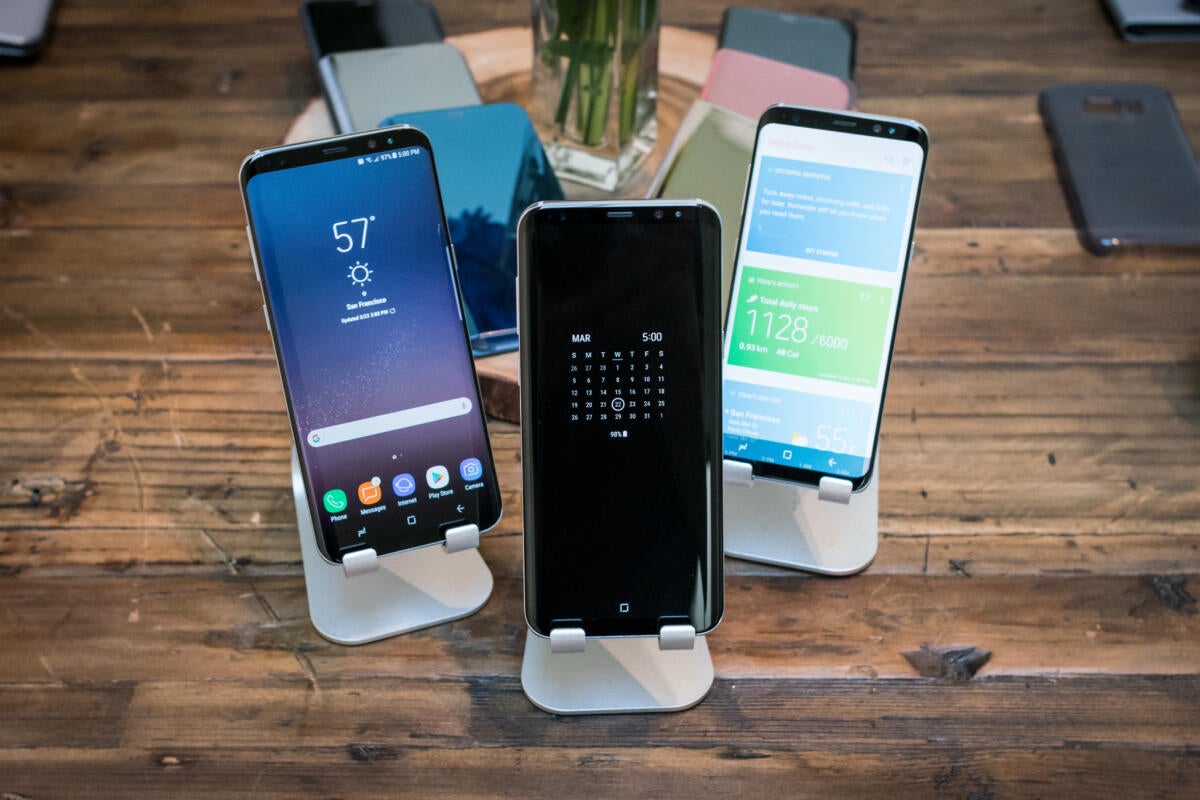 Credit: Adam Patrick Murray, IDG Worldwide
Samsung has spent the last few years expanding its focus on the enterprise, realizing that there is no longer a line between business and personal devices. And most businesses would agree. IT departments have conceded to some form of BYOD, acknowledging it's difficult to stop employees from using personal devices for work.
The Galaxy S8 and S8+ are set up to make the shift easier, by blending consumer and business features into one device. Samsung now emphasizes that business adoption is a part of the overall strategy. Here are some of the best features on the Galaxy S8 and S8+ for business users.
Samsung Knox
Samsung Knox isn't new, but it has received some important upgrades. The enterprise-level security feature is, at its core, designed to allow you to keep both personal and work information on their phone. But now, Samsung has improved offerings for IT departments for custom mobile device management (MDM), enhanced security for features and apps and various cloud and local MDM options.
In addition to Knox, the S8 and S8+ come with new authentication methods including an iris scanner. Despite the lack of physical home button on the device, the S8 and S8+ still feature fingerprint authentication. However, it's been relegated to the back of the device, next to the camera.

Credit: Slash Leaks
The devices also feature facial recognition, but in its current state, this might be one feature that isn't enterprise-ready. The Verge claims, in testing, the facial recognition feature can be tricked by a photograph -- hopefully a flaw Samsung will address before the device hits the market.
Samsung also included over-the-air bulk configuration and the capability for IT departments to deploy persistent settings across devices. The company is touting it as an "out-of-the-box" experience, noting that they want the devices to be as secure as possible, while remaining easy to deploy and maintain.

Credit: Samsung
Durability and expandability
The Galaxy S8 and S8+ are sleek and high-end devices and their infinity displays and compact form factors have received rave reviews. Samsung managed to build an aesthetically pleasing and innovative smartphone without compromising on expandability or durability.
The Corning Gorilla Glass 5 display is designed to take a hit and with the dust proof and waterproof chassis, IT will hopefully spend less time replacing and repairing damaged phones. Samsung also included expandable storage on these devices with a microSD card slot. That's great news for anyone using the device for personal and business purposes. You can easily swap out SD cards for more flexibility.