Shhh! 3 ways to keep your pre-Lollipop Android phone quiet
There's no official silent mode for KitKat and earlier phones, but there are some workarounds and apps you can try.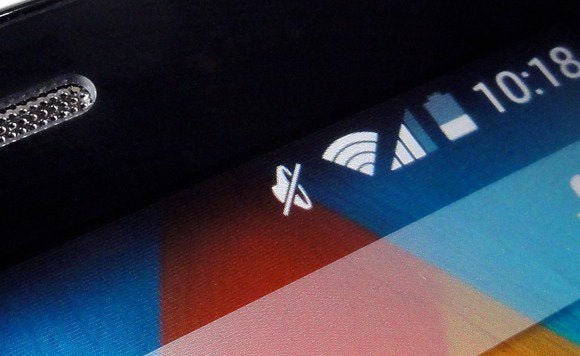 Android phones have a bad habit of beeping during important meetings or buzzing in the middle of the night. Meanwhile, iOS devices and the brand-new, Android Lollipop-powered Nexus and Motorola phones have it lucky.
On the iOS side, there's the easy-to-use Do Not Disturb mode, which keeps iPhones and iPads silent save for the most important calls. (Just tap Settings, Do Not Disturb to get started, or swipe up from the bottom of the screen to reveal the Control Center and tap the Do Not Disturb button.)
Meanwhile, the new Priority mode on Android phones running Google's new Lollipop update can screen calls, texts, and app notifications whenever you need some peace and quiet. (Here's a handy video that shows Priority mode in action.)
Unfortunately for the vast majority of Android users, myself included, Lollipop has barely begun trickling onto the very latest Nexus and Motorola handsets. Indeed, the latest Android version is available for so few devices that it doesn't even appear on a recent Android OS adoption chart.
The good news, though, is that there are still plenty of ways to manage your sounds, notifications and alerts in a pre-Lollipop Android phone--at least three ways, by my count, starting with...
Switch your phone to silent mode
Nope, I'm not talking about vibrate mode, which you activate by turning your Android phone's volume all the way down. Vibrate-only is generally fine for keeping your handset discreet, especially when you're out and about with your phone in your pocket. But it's loud enough that my patient wife shot me a look when my Motorola G began buzzing frantically at 10:30 p.m. because, you know, someone posted a selfie on Facebook.
No, we're talking about full-on silent mode--a setting I couldn't find no matter how long I scoured Settings on my Moto phone.
Experienced Android users may find this pretty basic, but others (including me, I admit) may have missed it: Just press and hold the volume-down button until the vibrate icon appears, then press it again.
Once you do, the Silent icon will appear in the notification area, and your phone will be effectively shushed.
Here's a downside to silent mode: It's an all-or-nothing feature, meaning there's no way to set your phone to turn the ringer back on if, say, your mother is calling. Is that a problem? If so, read on.
Note: Any alarms you set in the stock Android Clock app may override your phone's silent mode. To keep that from happening, edit your individual alarms and make sure the 'Vibrate' setting is unchecked.