T-Mobile launches video calling, starting first with the newest Samsung phones
Just as it did with 'advanced messaging,' T-Mobile is attempting to push enhanced features ahead of other carriers.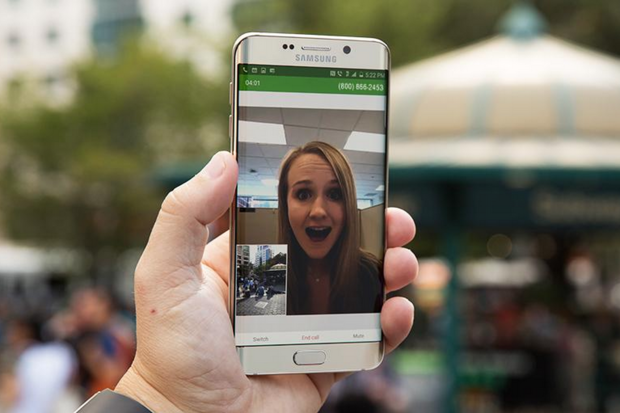 Credit: Twitter
T-Mobile announced Thursday that anyone on its network with a Galaxy Note 5 or Galaxy S6 Edge+ can access video calling right from the dialer app.
This means no need to use Skype or another third-party service, once the software update hits your phone. This gives your phone a more straightforward method to video call others, like Apple's FaceTime (though the rollout is far more limited in scope).
You'll need to keep in mind that any data used during video calls over T-Mobile's network counts against your monthly usage, unlike the limitless offering of Music Freedom. As always, you can use Wi-Fi to avoid eating into your data allotment.

You can start and receive a video call right from the dialer app with the Galaxy Note 5 or S6 Edge+. Credit: T-Mobile
Also, you'll need to use Samsung's stock dialer app instead of one of the many alternative dialer applications in the Play Store for the feature to work.
Why this matters: T-Mobile's new video calling feature is another way the company can say it's taking a more consumer-friendly approach for its customers. Recently the carrier announced Advanced Messaging, which brings iMessage-style features to SMS messages.