The death of Intel's Atom casts a dark shadow over the rumored Surface Phone
Microsoft still reportedly remains committed to Windows 10 Mobile running on ARM chips. And what about the HoloLens?
Unless AMD can somehow cut the power of its embedded chips—an aging AMD G-series LX still consumes about 5 watts—the only way to enable Win32 compatibility may be through virtualization. That's the strategy HP's Elite X3 is reportedly using, though that virtualization is back up through the cloud and back down to the phone. It appears, based on this Windows Central FAQ, that a business will have to tailor this compatibility with HP itself on an app-by-app basis.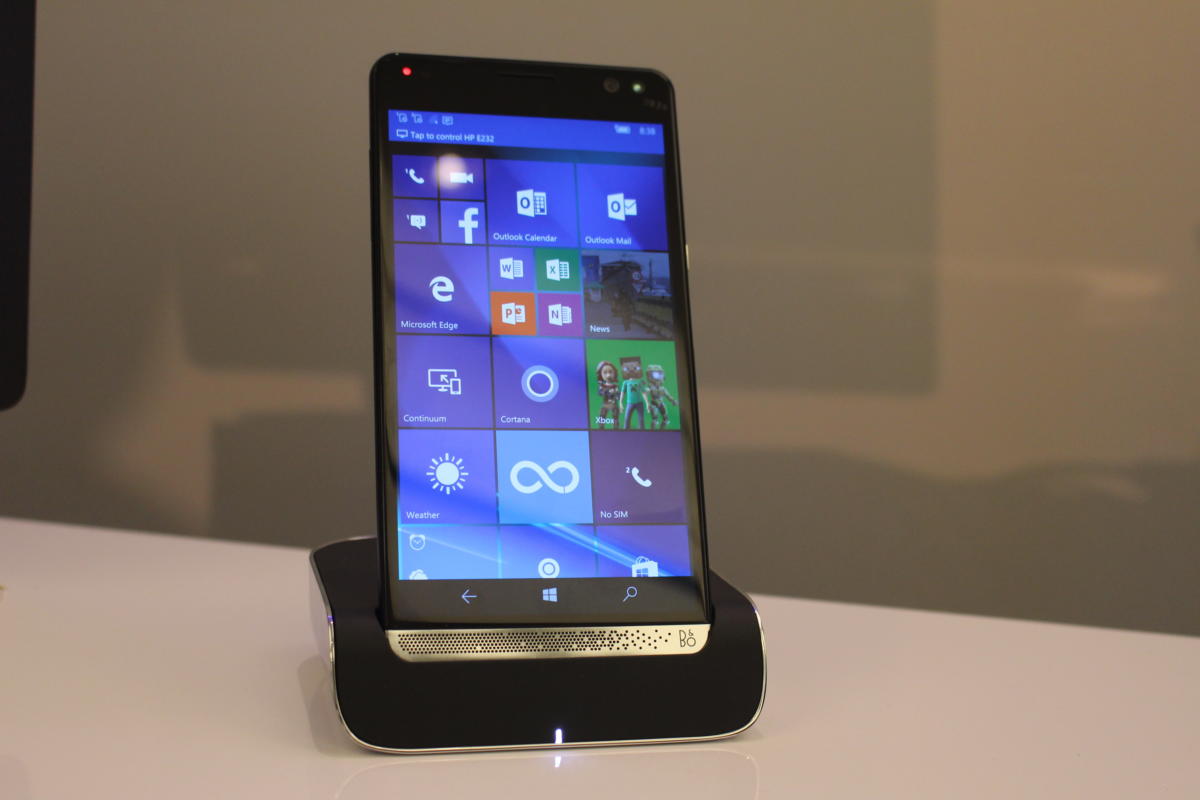 HP's Elite x3, shown here resting inside its Desk Dock, will ship this summer. Credit: Melissa Riofrio
Even then, however, it's hard to imagine a scenario where a phone that needs to communicate with the cloud to perform virtualization in a faux-desktop environment wouldn't end up sitting next to a computer or thin client that does the same thing, Miller pointed out.
So... same old, same old?
The leaked memo from Microsoft's OS chief, Terry Myerson, certainly makes clear that Microsoft is committed to Windows 10 Mobile. (A Microsoft spokeswoman declined to comment on Intel's announcement.) "Let me be very clear: We are committed to deliver Windows 10 on mobile devices with small screen running ARM processors," Myerson wrote. "We are currently in development of our next-generation products and I wanted to reconfirm our commitment to Windows 10 Mobile."
Which, of course, is exactly what Microsoft is shipping today: Windows 10 Mobile on ARM processors. But sales are still plunging, and Microsoft is giving its phones away as a result.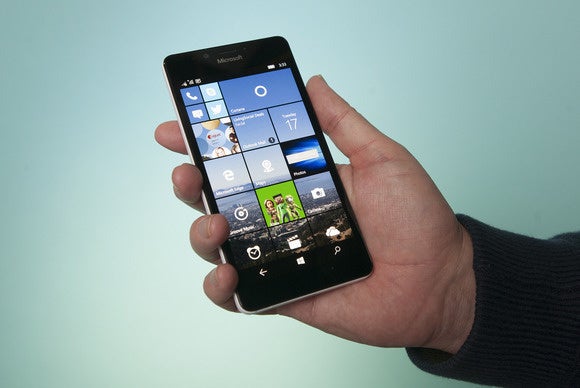 Consumers just never fell in love with the Lumia 950, and Microsoft's Windows 10 Mobile OS is still hovering at less than 10 percent share of all Windows phones, according to AdDuplex. Credit: Rob Schultz
Slapping a Surface brand on an existing Windows phone won't save Microsoft's phone business. Microsoft needs a compelling message that it can uniquely deliver: "the tablet that replaces your PC" was the tagline that sold the Surface lineup. It's possible that Microsoft has another moonshot in place for its mobile business—who knows, maybe it'll make the Microsoft Band its "phone" of the future. Stability issues aside, the Surface Book demonstrated that Microsoft can craft innovative hardware using the same components its competitors use.
For right now, though, it appears another door has closed on Windows Phone. And that's just not good news for a platform struggling as hard as it is.
Additional reporting by Gordon Mah Ung.
Previous Page 1 2 3