The iPad Pro vs. the Surface Pro 3: We check Apple's lofty performance claims
Apple claims the iPad Pro is faster than "80 percent of portable PCs." The truth is, of course, more complicated.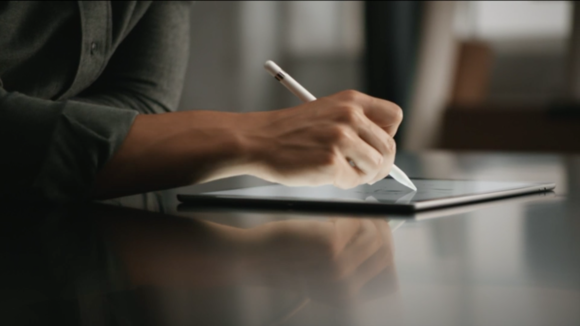 The iPad Pro will offer "desktop-class performance" and have a CPU faster than 80 percent of portable PCs shipped.
If you just fell off your chair, it's understandable. Those claims made by Apple about its newest tablet are truly bold. They're also pretty hard to believe for anyone who believes in the inarguable performance supremacy of the PC and x86 over tablets and ARM.
Let's take a closer look at exactly what Apple's VP of marketing Phil Schiller said about the iPad Pro during the company's big unveil last Wednesday. During his talk, Schiller said the new 64-bit A9X SoC doubled memory bandwidth, doubled storage read and storage, and offered 1.9X the performance of the iPad Air 2.
"This is desktop-class performance," Schiller boasted. "It is faster than 80 percent of the portable PCs that shipped in the last 12 months, that's at CPU tasks. At graphics tasks, it's faster than 90 percent of them."
Schiller did seem to qualify the statements that the GPU performance really sang using Apple's new Metal but didn't specifically say Metal support was required to be "better than 90 percent" of portable PCs.
He continued to say: "When you run tasks and applications that we all love to use, they get incredibly fast. For example, running iMovie on an iPad Pro delivers desktop-class performance. With iMovie you can now edit three streams of 4K video simultaneously."
Schiller also demonstrated AutoCAD 360, showing wireframe mesh with 320,000 objects and saying: "That's something you can't do on the PC."
Shades of the snail

Years ago, Apple proudly proclaimed the PowerPC G3 chip far faster than Intel's Pentium II. The truth, besides a few cherry-picked tests, was quite the opposite though. Credit: www.arstechnica.com
When I heard Schiller's claims, it reminded me of one of Apple's previous claims: that the PowerPC G3-based Mac made a monkey out of the PC. Citing results from the now-defunct magazine Byte, Apple said the new Macintosh was twice as fast as a 350MHz Pentium II. The truth, of course, was quite different. Even some Macintosh partisan magazines of the era agreed that at best, it was maybe 19 percent faster in Photoshop and other real-world applications and got as good as it gave against a Pentium II chip. That didn't stop Apple from picking fights with Intel: One of its more memorable ads showed a garden snail crawling along with a Pentium II on its back.