The mobile app revolution has barely begun
Smartphone and tablet innovation may have plateaued, but the game-changing potential of mobile apps has yet to be realized.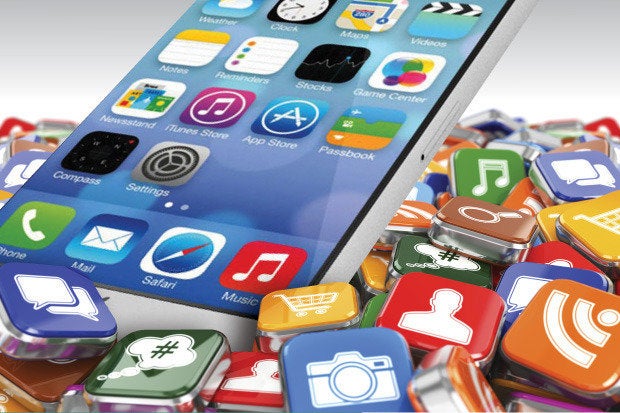 IT has spent lot of time and money in the last five years to secure mobile apps, considering technologies such as mobile application management servers, app wrapping, app containers, thin-client-style Web apps, and even mobile virtualization.
But IT has spent very little effort on actual mobile apps. As a result, mobile devices continue to be largely user-driven, email-oriented devices that IT simultaneously fears for spurious security reasons and considers a poor substitute for a real PC. It doesn't have to be this way.
Some industries, of course, have discovered the value of smartphones and tablets. Courier services use them routinely to track and manage delivery of packages. The music industry routinely creates, manages, plays, and practices music on iPads. They've gained a toehold in medicine, as portable computers for doctors and nurses, and -- still in the early stages -- as sensor hubs for patient monitoring. They're used in a variety of field forces: utility workers, reporters, police, insurance adjusters, and of course direct sales.
But they're not used widely and pervasively, with a few small exceptions like the music industry.
There are of course dozens -- even hundreds -- of apps available for general business use. I've covered several dozen in my book "iPad at Work for Dummies." But based on my conversations with mobile management vendors and IT managers, they are are rarely provided by IT. Instead users find and employ on their own, outside the formal IT app ecosystem.
About the only apps that IT provides broadly are those in Microsoft's Office 365 subscription suite, which is a very solid set of apps for iOS and for Android that nicely works in a corporate, office-centric environment. Although I slightly prefer Apple's iWork suite, the fact is Office works (and works well) across Windows, OS X, iOS, and Android, whereas iWork runs well only on iOS and OS X. (Its Web version is not suitable for everyday use, just as Microsoft Office Online isn't. The Web versions are handy when you're in a pinch.)
But few people who rely on Office do so solely on a tablet or smartphone. Those mobile devices are very handy for when you are working at home or on the road, but they supplement the PC or Mac Office you rely on, not supplant it. For tablets and smartphones to become serious work devices in the eyes of IT, they need to have strong primary use cases.
Apple has been so concerned about the iPad's poor deep adoption by enterprises that it partnered with IBM a year ago to deliver world-class iPad apps to show the iPad is more than an email machine. IBM has created compelling iOS apps, but they are pricey, mainly because they are front ends to a more expensive and complex back-end set of technologies. SAP's mobile apps follow the same script. There's nothing wrong with that, but it is fundamentally self-limiting to large customers -- which are predominantly already invested in the vendor's back-end technology or consulting services.