Tim Cook on iPad Pro: 'Why would you buy a PC anymore?'
Apple's CEO has high hopes for the new 12.9-inch tablet, even if it cannibalizes existing iPads and MacBooks.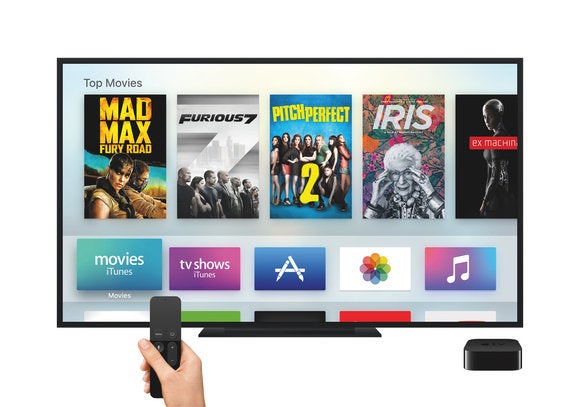 The new Apple TV has an App Store, finally, but no a la carte streaming TV subscription. Credit: Apple
No Apple TV subscription service, yet
The fourth-generation Apple TV with Siri remote began shipping at the end of October, and Cook said sales were "very strong in the first few days."
Apple has called the set-top box "the future of television," though in our experience, it's just a great way to bring your iPhone to your TV screen. For now. If the company can pull off its long-rumored a la carte streaming TV subscription service and enable Apple TV owners to completely cut the cord, that would be truly revolutionary. The Telegraph asked Cook about those plans, but he played coy (of course).
"The key question for us is: Can we do something better, that acts as a catalyst? If we conclude that we can, then we would," Cook said. "But I wouldn't do something just to do something."