Warning: iOS 10 makes email harder to use
Changes meant to be helpful instead get in users' way, especially on the iPhone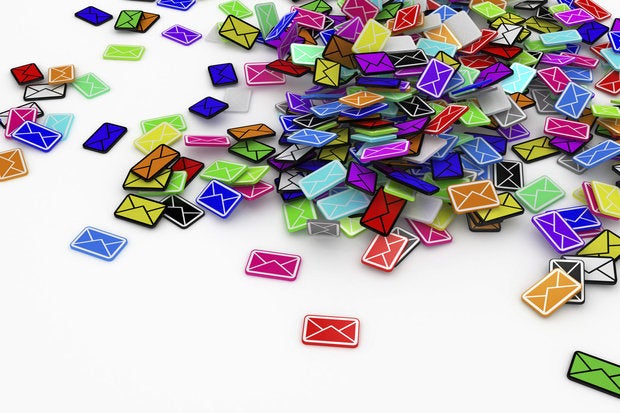 Tomorrow, we'll get the details of the new iPhone 7 and the release date for iOS 10. The new iPhone and iPad operating system has been in public beta for months, so its features are well known.
What may surprise you is how iOS 10 makes it harder to get basic communication work done in Mail. Although the iOS 10 updates are pretty minor, Apple has also monkeyed with the user interface so that it's more Android-like -- and one unfortunate result is more work for users.
I've previously described how the new notifications and lock screens force you to scroll more to get to information because they encase notifications in bigger bubbles, taking more space and thus letting less information show on the screen. (The text isn't bigger, but the decoration around the text gets in the way.)
But especially on an iPhone, due it its smaller workspace, other changes slow down usage of one of the key business values of having a mobile device: easy communications. The Mail app is particularly damaged by these changes.
One bad change is how the mailboxes are presented in the main Mail screen. Before, you got a list of inboxes at top and a list of the same accounts at bottom, which let you peruse your folders for each account. (Given the commonality of BYOD, I would expect most business users have at least two active email accounts on their iPhones and iPads.) You'd tap the mailbox at the bottom to open up all the folders, then navigate away in that full view.
Now, you still get the two lists, but the bottom list works differently. When you tap a mailbox, it reveals the folders for that account, pushing the other mailboxes out of view. Once you start scrolling a mailbox's contents, you can't collapse the mailbox without first scrolling back to the top. Even using the iOS shortcut of tapping the very top of the screen to scroll to the top, that's more work than simply using the always-available "go back" option in the previous iOS versions.
iOS 10 adds an extra step when you move a message in Mail. In a misguided attempt to be helpful, Mail suggests a folder where you might want to move the selected messages, a guess that in my experience was always wrong. You have to tap the Other option to reach the mailbox list, instead of getting there in the first place as in previous versions of iOS.
Silicon Valley loves to guess what we users want and take us out of the thinking process whenever possible because we're clearly too stupid to recognize our preferences in the first place.